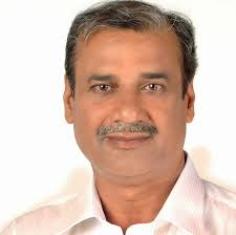 Bhubaneswar: The State Government has decided to set up a District Science Centre cum Planetarium in pilgrim town Puri at a cost of Rs 25 to Rs 30 crore.
This was informed by Science and Technology Minister Ashok Chandra Panda in the State Legislative Assembly here on Friday.
While replying to questions asked by MLAs during the Question Hour, Mr.Panda said the district administration has identified 3.700 acres of land in Sidhamhavir Mouza establishment of the project.
Puri being the holy destination for a larger number of pilgrims and tourists round the year, has enough potential for a larger footfall including students and general public, he said.
The Minister further said that the proposed Science Centre and Planetarium would provide unique experience of experimental learning to students and general public with interactive models and concepts on general science, gallery on marine resources, Lord Jaganath culture, models, exhibits on ancient scientific knowledge behind various rituals, temple heritage and constructions besides exposure to the space and strongly shows.
Further, he said, the Government also proposed to set up a Nature Museum on the Satkosia biosphere in Angul district. The proposal has been approved by the Chief Minister and a suitable site for the project will be identified and cost will be decided depending upon the sustainable site, scope and nature of work.
Mr.Panda said the decision to set up the museum at Satkosia was taken as it has immense potential for students, researchers, wildlife experts, photographers to study on its flora and fauna and a point of attraction for tourists.
Satkosia is one of the best ecosystems in the country representing a diverse flora and fauna extravaganza which is also the meeting point of two bio-geographical regions of India— the Deccan peninsula and the eastern ghat contributing immensely to biodiversity.