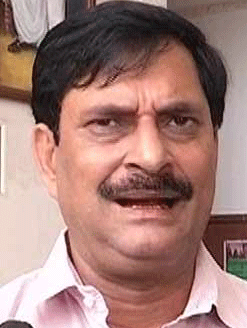 Bhubaneswar: While Minister School & Mass Education Minister Samir Ranjan Dash said more funds are being provided for development of infrastructure in educational institutions, the Opposition BJP and Congress members on Friday slammed the State Government over poor infrastructure and lack of teachers in Government schools in the state.
Participating in a debate on the admissibility of an adjournment motion, BJP Chief Whip Mohan Majhi alleged large scale corruption in the work undertaken under the 5T school transformation programme in which only contractors are being benefited.
He said more than 3,000 schools are operating only with one teacher. His party colleague Naba Charan Majhi said 44,000 students were deprived of appearing for the annual High School Examination reflecting the state of affairs of education in the State.
Subash Panigrahi of BJP said the Government has chalked out a strategy to keep the people of the state illiterate so that it would be easier for them to run the Government. The State Government, he alleged, has no intention to either improve the education system or the infrastructure.
The Congress also attacked the state government over lack of teachers and poor infrastructure in schools.
Senior Congress MLA Tara Prasad Bahinipati said in several schools in Koraput only one teacher is imparting teaching for five classes. He urged the government to appoint teachers from within the district.
Adhiraj Panigrahi, another Congress member, said the government is playing with the future of the students by not filling up the posts of teachers.
Responding to the adjournment motion, School and Mass Education Minister Samir Ranjan Dash said Rs 6,267.38 crore has been earmarked for infrastructure development in 3,12,482 schools.
In the current financial year, Rs 319.16 crore has been sanctioned for 12466 schools.
A total of Rs 1,428 crore has been provided to 3,051 schools in 24 districts under My School. The recruitment process for the vacant teaching post is underway, the Minister said.
At the same time, the Union government is not sanctioning money for the construction of additional classrooms under the Sarva Shiksha Abhiyan, he said.