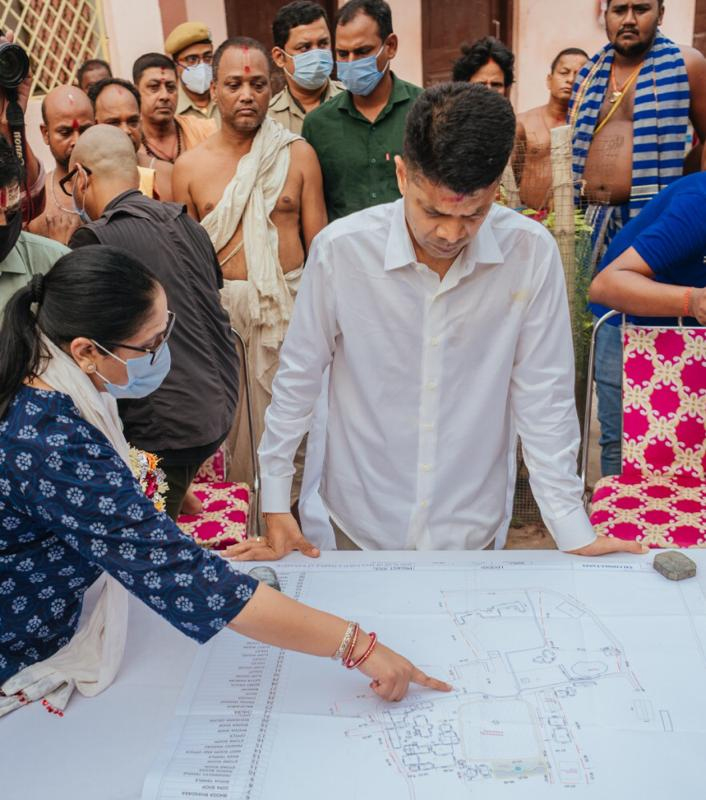 Jagatisnghpur: Secretary to CM, VK Pandian on Tuesday visited the Jhankad Peetha Maa Sarala Temple in Jagatsinghpur and discussed with stakeholders on the issues for the development of the shrine.
An ardent devotee of Adi Shakti, Mr.Pandian went round the temple premises and reviewed the facilities available for devotees.
He also held discussions over various issues with the temple servitors and district administration.
Secretary to CM Mr.Pandian directed the district administration to immediately prepare a master plan for development based on the needs of the temple.
It will be implemented in the 5T model after the approval of the Chief Minister.
Jhankad Sarala shrine is a famous Shakti Peeth in the state as well as in the country. With the blessings of Maa Sarala, Adikabi Sarala Das composed the Sarala Mahabharat from this pedestal. Devotees from all over the places come to the shrine every day to visit their Goddess mother.
During the visits, Jagatsinghpur District Collector Parul Patawari, SP Akhileshwar Singh and senior district officials were present.