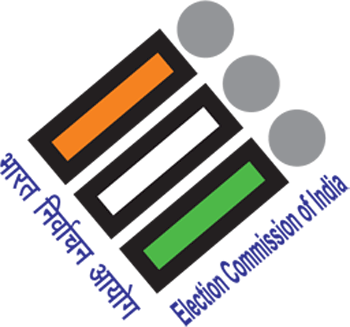 Bhubaneswar: The much-awaited Pipili bye-poll will be held on 30 September and result will be declared on 3 October, the Election Commission of India (ECI) said on Saturday.
There will be no fresh nomination filing for the bye-poll as all those process have been already completed.
The BJD has fielded Maharathy's son Rudrapratap Maharathy while the BJP has nominated Ashrit Pattnayak and Congress has nominated Bishwokeshan Harichandan Mohapatra for the MLA seat.
As per the ECI, the model code of conduct will come into effect from today and the campaigning will start from 20 September. The silence period is 72 hours before the end of the poll. There will be no roadshow and motor/bike/cycle rallies to be allowed, it said.
The number of star campaigners will be restricted to 20 for the national and state recognized parties and 10 for unrecognized registered parties in view of the Covid-19 pandemic. Maximum 5 persons including the candidate can participate in the door-to-door campaigning.
Similarly, maximum 50 persons shall be allowed (subject to availability of space and compliance to Covid-19 guidelines.) for street corner meetings.
All such activities will be strictly complied as per the Covid-19 guidelines issued by competent authorities. Social distancing and use of mask, sanitizers, thermal scanning, face shield, hand gloves, etc., as per COVID-19 protocol, have to be complied with, the ECI said.
The State Disaster Management Authority is responsible for all preventive and mitigation measures to ensure adherence to COVID protocol. Chief Secretary and DG and district level authorities will be responsible for monitoring, supervision and compliance of covid-19 guidelines.
If a candidate or political party violates any of the above guidelines, no more permission shall be given to the concerned candidate/party for rallies, meetings etc. If any star campaigner violates the COVID protocols, he shall not be allowed to campaign further in that constituency/district.
All polling personnel and election officials including the private persons engaged in the election duty shall be double vaccinated before taking their services.
The bye-poll which was necessitated following the death of sitting BJD MLA Pradeep Maharathy, was initially scheduled for 17 April this year. However, it was countermanded in the aftermath of the death of Congress candidate Ajit Mangaraj on 14 April due to Covid-19.
Following the death of Mr.Mangaraj, the polling date was fixed on 13 May, which was again rescheduled to 16 May in view of the Eid-ul-Fitr, a festival of Muslims. Again the bye-poll was deferred in view of second wave of Covid-19, officials say.