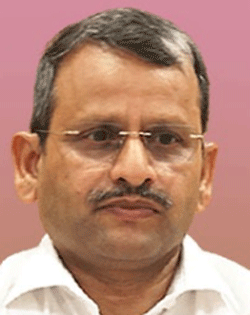 Bhubaneswar: The Health and Family Welfare (H&HFW) Department has been asked to pay land cost to Shree Jagannath Temple Administration (SJTA) as per current benchmark value.
Holding a high-level meeting recently, Chief Secretary Suresh Chandra Mahapatra had given this direction to the Health Department, sources said here on Saturday.
The SJTA has provided 25 acres of land to the Health Department for construction of the Shri Jagannath Medical College & Hospital (SJMCH) in 2015-16. The Health Department, however, paid only Rs 2 crore as land cost in December 2020 towards land cost to the temple administration.
As the benchmark value of the land at the premier location of Puri city has been increased in between, the SJTA had demanded the H&FW Department to pay the land cost as per current benchmark price.
When the issue was lingering between the temple administration and Health Department, the matter reached to the Chief Secretary, who called a meeting to resolve it.
Attending the meeting, Additional Chief Secretary, Revenue and Disaster Management Department, Satyabrata Sahu opined that as per settlement principles, the bench mark value at the date of registration should be taken into account for the valuation.
The CS stated that the principles followed for direct purchase of private land should govern the valuation of land in the instant case.
The chief secretary, therefore, directed the H&FW Department to pay the land value based on the benchmark valuation prevailing at the time of payment of Rs 2 crore as land value by the Department, ie in December 2020.
However, it was decided that no interest should be required to be paid thereon for the intervening period. The Revenue Department has been asked to communicate the valuation to the H&FW Department for the payment.
Notably, on April 11, Chief Minister Naveen Patnaik had inaugurated the medical college in presence of Union Health Minister Mansukh Mandaviya.
The medical college with 100 MBBS seats has started functioning with health facilities of the District Headquarter Hospital (DHH), Puri. A 650-bedded teaching hospital is under construction by the State Government. This medical college and hospital will provide quality health care services to the people of Puri district and also to a large number of tourists visiting Puri town.