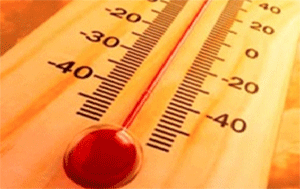 Bhubaneswar: Severe heatwave condition continued to grip across the State on Saturday with mercury surged to 40 degrees Celsius or above in 22 places including the twin cities of Cuttack and Bhubaneswar. 
Angul town recorded the maximum temperature of 42.1 degrees Celsius and turned out to be the hottest place of Odisha Saturday while capital city Bhubaneswar was the second hottest place with 41.7 degrees Celsius, according to Bhubaneswar Meteorological Centre.
Similarly, Boudh, Deogarh and Dhenkanal recorded 41.5 degrees each whereas the day temperature was 41 degrees at Cuttack, Baripada, Bolangir and Paralakhemundi towns.
The other places those recorded 40 degrees or above temperature are—Chandbali (40.3), Jharsuguda (40.3), Sambalpur (40.5), Sundergarh (40), Bhawanipatna (40), Titlagarh (40.4), Talcher (40.3), Bhadrak (40.5), Jajpur (40.2), Nuapada (40.2), Jagatsinghpur (40.2), Kendrapara (40.5) and Sonepur (40.7).
As per the Met Centre, the prevailing heatwave condition will continue to sweep in the state for next few days.
Due to northwesterly-westerly dry air and high solar insolation, the day temperature is very likely to gradually rise by 3 to 5 degrees at many places over the districts of interior Odisha during next 3 days and no large change thereafter over the districts of Odisha.
Consequently, the temperature is very likely to be more than 40 degrees Celsius at many places over the state during the next few days.
Heat wave conditions are very likely at isolated places over the districts of Sonepur, Boudh & Bolangir on April 25, while districts like Sonepur, Boudh, Bolangir & Mayurbhanj to witness heatwave on next day (April 26).