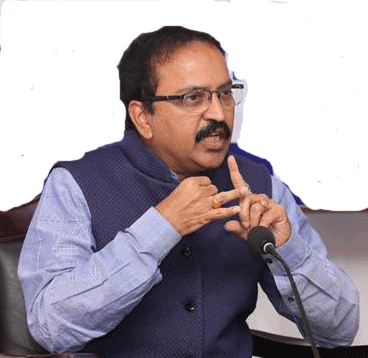 Paradip: P L Haranadh, Chairman Paradip Port Authority (PPA) has expressed happiness over the Major Port achieved yet another milestone by surpassing the previous fiscal's Annual Traffic.
It was of 116.13 MMT last year. With 43 days remaining in the current financial year, PPA has handled 116.59 MMT of cargo throughput till 16 February.
It has exhibited a high positive growth of 17.5%, which is the highest among all Major Ports, thanks to the overdrive of Shri Haranadh, Chairman PPA.
Congratulating Team PPA on this performance, Chairman Shri Haranadh also complimented all stakeholders for their constant support and immense contribution.
As the Port Is vying for the coveted 130 MMT Cargo Handling mark in the current fiscal, it urges the Stakeholders to take advantage of Cape handling facilities in Paradip Port to achieve better efficiency and economies of scale.
Various system improvement measures, introduced by the port during the financial year have fuelled this growth rate. Coastal Thermal Coal handling has shown a remarkable 54pc growth in comparison to previous fiscal and it also constitutes about 31pc of total cargo volume handled at the Port.
Secondly, POL traffic including crude handling, increased by 9pc at 30.87 MMT in this financial year (Upto Jan'23) than previous year's handling of 28.37 MMT over the same time period.
The port has achieved the highest OSBD of 30,381 MT in FY 22-23 (Upto Jan'23), a 14pc growth than last financial year's OSBD of 26682 MT (Upto Jan'22).
For thermal coal coastal shipping the port has achieved an OSBD of nearly 50,000 MT.
On account of highly improved efficiency in vessel handling, the port has already handled more vessels than vessels handled in the last financial year, two months prior to this financial year closing.
By reducing pre-berthing delays and lowering vessel stays at berths, the port have managed to reduce the vessel turnaround time by 11pc to 41.70 hours in this financial year (upto Jan'23) than that of 46.98 hrs in last financial year.
With growing traffic for coastal shipping in the region, Paradip Port is emerging as a coastal shipping hub of the country and has plans to even coastal ship thermal coal to power houses located in Rajasthan, UP and Haryana.