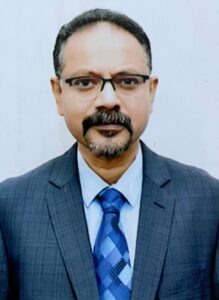 New Delhi: 1997 Batch IAS Officer, Subhashish Panda has been appointed as Vice Chairman Delhi Development Authority (DDA).
Mr.Panda is serving in Himachal Pradesh Administration is appointed in the crucial assignment under Ministry of Housing and Urban Affairs.
Known for his helpful and benevolent attitude, Mr.Panda has been always helping the people during his entire career in general and his tenure in AIIMS New Delhi in particular.
He served as Deputy Director Administration in AIIMS, New Delhi and he has helped people of odisha in a big way.
Take for example Conjoined Twins of Odisha Jaga and Balia, who stayed in AIIMS New Delhi for two long years for operation and recuperation received all out support of Mr.Panda, admitted his batch mate and senior IAS Officer, Sanjeeb Kumar Mishra.
Mr.Mishra, who is now Secretary National Recruitment Agency and served long time as Resident Commissioner of Odisha at New Delhi is very fond of Mr.Panda.
He recounted sincere efforts of Mr.Panda in coordinating efforts to collect funds for Very Severe Cyclonic Storm-FANI, which hit Odisha on 3 May, 2019.
This was a rare moment of gratitude shown by doctors, staff of AIIMS, New Delhi towards Cyclone Devastated Odisha.
Former Director AIIMS Dr.Randip Guleria came with the team of doctors along with Mr.Panda and presented a Cheque of Rs.93.89 Lakh to Chief Minister Naveen Patnaik.
Chief Minister Mr.Patnaik was on New Delhi tour and after receiving the cheque, he thanked the doctors and staff for their contribution for Odisha, which witnessed massive devastation due to cyclone-FANI.
Mr.Panda is good hearted, helpful and always take up the cause of the State on any issue, said ACS Revenue & Disaster Management of Odisha Government, Satyabrat Sahu.