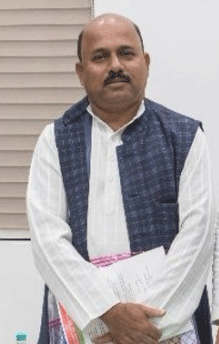 Bhubaneswar: The Odisha Unit of Samajwadi Party (SP) has requested Chief Minister Naveen Patnaik to postpone the Panchayat polls in State for a period of six months to provide reservation to OBC people in the PRIs.
Rabi Behera, State President of Samajwadi Party has written a letter to the Chief Minister in this regard. He also requested the CM to file a review petition in the Supreme Court on OBC reservation.
Government of India has submitted before the Supreme Court "Recall your order & defer Panchayatiraj Election- for 4 months. Madhya Pradesh & Maharashtra have already postponed Panchayat Election and Municipality Election, Behera said.
"Keeping this in view, we request you to defer the Panchayat Poll by 6 months. Before that, begin the caste Census of Other Back-ward Classes in Odisha and ensure 27 per cent reservation for OBCs in education, employment & Panchayat Election," he requested the Chief Minister.
The BJD on its 25th Foundation Day observed last Sunday promised to provide 40 per cent party tickets to OBCs in the Panchayat Polls and to follow the Central Government on OBC reservation.
Now, the Centre has given its submission in the Supreme Court to defer the Panchayat Poll or to Recall its 17th December order on OBCs Reservation.
"Hence keeping it in view we request you to postpone the Panchayat Election by 6 months and go for caste Census through State OBC Commission before the Election and to ensure 27 per cent OBC Reservation in education, employment and Panchayat Election," Mr.Behera wrote.
Earlier, the BJP had demanded the State Government to file SLP before the Supreme Court on the OBC reservation issue.
Union Minister Dharmendra Pradhan in a recent tweet, has said, "The State govt. of Odisha could also have approached SC against the recent order of HC of Odisha, especially when its own SLP for reservation beyond 50% limit is pending with Hon. SC. The Govt. of Odisha must answer the people why it is against OBC reservations?"
However, it seems that the Governing party is not in a mood for postponing the rural poll. The BJD Government has announced sops for various sections of the rural population of the State in the past few days.
The Government has launched BSKY Smart Health Card in every district, announced house repairing assistance of Rs 3,000 and Rs 5,000, aid for newspaper hackers, street vendors, livelihood assistance of all ration card holders and many more. So, if the election will be postponed, all these efforts may go to waste, political observers said.