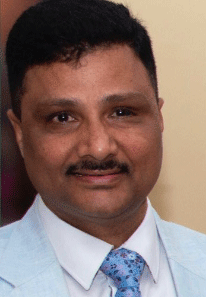 Bhubaneswar: While the State Government has effected a bureaucratic reshuffle in the state, putting right man at the right place was visibly clear with appointment of  1996 Batch IAS Arabinda Kumar Padhee as the Principal Secretary, Agriculture & Farmers' Empowerment.
Dr.Padhee will also hold the additional charge of Principal Secretary, Department of Fisheries & Animal Resources Development.
Eminently suitable for the assignments in Agriculture and Allied sector, Dr. Padhee has done Ph.D on Agriculture Research and served in this sector for a long time.
After successfully completing his tenure in Central Government and International Organization like ICRISAT as India Head, Dr.Padhee joined State Government and today Department of General Administration & Public Grievance Department issued notification in this regard.
He has the domain expertise and exposure in International arena. This will be put to the benefit of the Farming communities, officials feel.
With a series of recent suicide cases allegedly owning to ragging and the state occupying 4th place across the country in this menace, Odisha Government has appointed ace administrator, 1995 batch IAS, Bishnupada Sethi as Principal Secretary, Higher Education.
Earlier, when situation was difficult for the State Government, Mr.Sethi was given Higher Education Sector and he handled efficiently the issues.
Now with situation worsening in Higher Educational Institutions, Mr.Sethi has been brought back as Principal Secretary.
He will also continue as Principal Secretary, Commerce & Transport Department.
Aswathy S, who returned after successful tenure of Central Deputation has been appointed as Secretary School and Mass Education.
Sanjay Kumar Singh, Principal Secretary, Information & Public Relation Department has been appointed as Principal Secretary, Rural Development .
He will continue to hold additional charge of Principal Secretary, Information & Public Relation Department, Vice-Chairman, Bhubaneswar Development Authority and MD, Bhubaneswar Smart City Ltd.