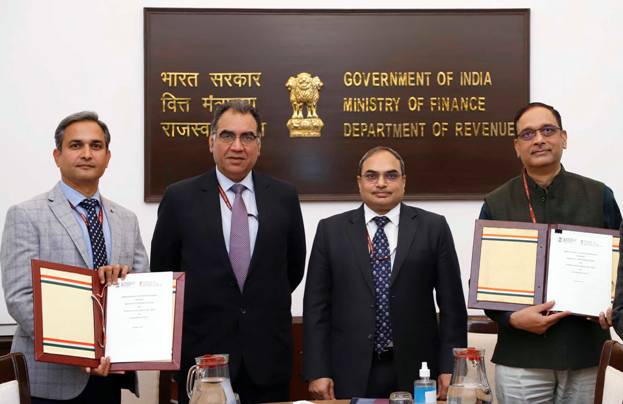 New Delhi: In order to harness data capabilities to ensure effective enforcement, a Memorandum of Understanding (MOU) was signed today between the Ministry of Corporate Affairs (MCA) and Financial Intelligence Unit-India, Ministry of Finance for data exchange between the two organizations.
The MoU was signed by Manoj Pandey, Joint Secretary, MCA and Manoj Kaushik, Additional Director FIU-India in the presence of Rajesh Verma Secretary, MCA, and Pankaj Kumar Mishra, Director (FIU-India).
The MoU is in line with the vision of MCA and FIU-INDIA to harness data capabilities to ensure effective enforcement. The data sharing arrangement gains significance in light of development of MCA21 Version 3 and FINNET 2.0 which will utilize state of the art technology for improving their regulatory and facilitating functions.
MCA is in process of rollout of MCA21 Version 3 in phases. FIU-India is in the process of upgrading existing FINnet 1.0 to FINnet 2.0.
FINnet 2.0 project is of national importance and assists FIU-IND by leveraging technology to collect, analyze and disseminate financial information for combating money laundering and related crimes with many improved and additional features to inculcate the latest technologies like AI/ML and advanced data analytics to streamline the IT processes with improved strategic data analysis capabilities and other aspects.