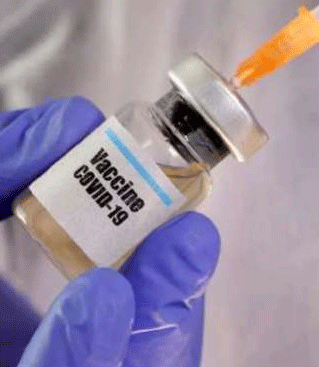 Bhubaneswar: Odisha has cumulatively vaccinated over 72 Lakh beneficiaries as on 26 May.
And with active 390 sites total number 49,208 beneficiaries were covered on Wednesday.
ACS Health & Family Welfare Pradipta Kumar Mohapatra reviewed Vaccination Management on 26 May evening with senior officials of the Department of Health & Family Welfare.
72,78,660 beneficiaries have been vaccinated across the State of which Health Care workers (HCW) with 1st dose are 3,28,825 HCW with 2nd dose are 2,77,182.
Front Line Workers (FLW)s 1st dose are 2, 82,093 and FLW 2nd dose are 1,68,158
Age 18-44 years & above with 1st Dose are 4,69,405 and Age 45 years & above with 1st Dose are 46,99,057 and age 45 years & above with 2nd dose are 10, 53,940.
With Covishield available is (Government of India) 2,61, 120 Covishield (State Government) 2,46,460 Covaxin 3,24,710 of Government of India and 17,280 Covaxin purchased by Odisha Government, State has planned 586 active sites for 27 May.
There will be no session in Balasore, Bhadrakh, Jagatsinghpur, Jajpur, Kendrapara, Khorda and Sundargarh.
Earlier State Government has suspended COVID-19 Testing, Vaccination and Door To Door Survey in Balasore, Bhadrakh and Mayurbhanj districts due to YAAS hit.
Department of Health & FW had brought out a notification in this regard here on 24 May, officials say.
Now looking at the cyclone affect at least 7 districts have been kept out of vaccination coverage on 27 May.
Once situation normalizes, vaccination drive and door to door survey will continue in these districts, said a senior official