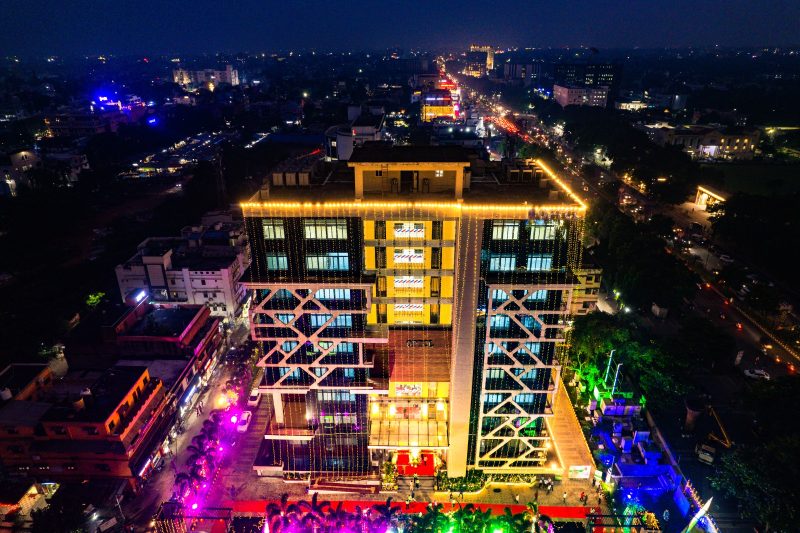 Bhubaneswar: Chief Minister Naveen Patnaik today inaugurated the OPTCL Tech Tower here at Saheed Nagar. The Rs 55 crore worth multi-storeyed building will function as the corporate office of Odisha Power Transmission Corporation Ltd (OPTCL).
The building has been constructed with modern architecture and technology to ensure the safety of the workspace and the building is an energy-efficient building.
OPTCL is engaged in providing uninterrupted and quality electricity service to the people of Odisha and plays a major role in the progress of the power sector.
The Chief Minister said that the role of OPTCL to the State's transmission infrastructure is significant. In 2000, the State had 16 lakh consumers, but now this number has increased to 97 lakh.
Similarly, there were only 80 grids, today 194 grid substations are functioning. The transformation capacity has increased from 6,125 MVA to 25,800 MVA and transmission line from 9400 circuit km to 16,300 circuit km.
The OPTCL has demonstrated its expertise in the field of power transmission and has created extensive employment opportunities for the youth of the State, he noted.
Among others, Energy Minister Pratap Keshari Deb, Science & Technology Minister Ashok Chandra Panda, MLA Ananta Narayan Jena, MLA Susant Kumar Rout, Additional Chief Secretary Energy Nikunja Bihari Dhal, Secretary to CM VK Pandian, OPTCL CMD Sanjay Kumar Mishra, senior officers and employees of OPTCL were present.