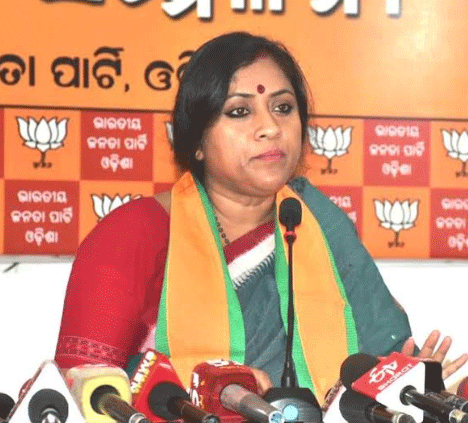 Bhubaneswar: Opposition BJP and Congress on Thursday targeted the BJD Government over alleged sexual harassment charges brought against BJD MLA Prakash Majhi.
BJP, who is on fire against the State Government, following the arrest of party MLA Subash Panigrahi, on Thursday alleged that the Government is applying different yardsticks while taking action against MLAs.
Holding a press conference here, State BJP General Secretary Lekhashree Samantasinghar said, the State Government seems to be following dual legal policy.
"While BJP MLA Subash Panigrahi was arrested on basis of a complaint lodged by the BDO without proper investigation, no action has been taken against BJD MLA Majhi even five days after allegations that he sexually abused a woman from Banki and threatened to kill her surfaced," she alleged.
Alleging that police refused to register the woman's complaint, the BJP leader asked the police to clarify where the victim is and is she safe? She demanded Majhi's immediate arrest before he gets time to erase all the evidence against him.
On the other hand, Odisha Pradesh Congress Committee (OPCC) President Niranjan Patnaik also questioned the police inaction in this case.
"Jharigaon BJD MLA Prakash Majhi had physically exploited a woman & threatened to kill her. Khandagiri police refused to file a complaint. This is CM Naveen's model for women empowerment. Shame! Odisha Congress will not stop till the victim gets justice," he tweeted.
The two Opposition parties have been demanding the immediate arrest of Majhi after a complaint was reportedly filed before the Khandagiri police station in Bhubaneswar accusing him of sexually assaulted a woman.
Congress workers held a rally and staged a protest at Jharigam Chhak on yesterday. They also burnt an effigy of the MLA. A sit-in protest was also held in front of the Jharigaon police station demanding the arrest of the MLA.
The BJP workers led by Umerkote MLA Nityananda Gond had staged a protest before the block office demanding the arrest of the ruling party MLA on Tuesday.