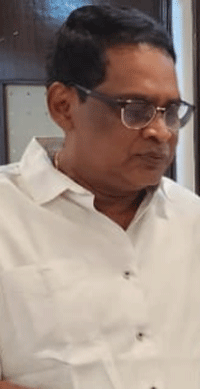 Bhubaneswar: Strongly condemning the brutal murder of Health Minister Naba Das, Opposition BJP and Congress demanded high-level investigation to root-out the motive behind the murder.
While BJP demanded CBI probe into the case, Congress demanded SIT probe under the supervision of Orissa High Court.   
Leader of Opposition Jayanarayan Mishra said, "I suspect that the Minister's killing is part of a conspiracy as the accused ASI Gopal Das was issued a service revolver only a day before the Minister's killing."
He said that as an employee of the force is an accused, the State Police could not probe into this incident. Shri Mishra also sought to know why a service pistol was issued to the accused policeman even though he was mentally unsound.
Claiming that the Crime Branch probe cannot reveal the truth, he demanded a CBI investigation into the incident.
"If the Chief Minister wants to reveal the truth behind the Minister's murder, he must order a CBI probe," the BJP leader said, suspecting involvement of influential persons and senior officers in the incident.
Congress Legislature Party leader Narashingha Mishra has alleged a conspiracy in the murder of Health Minister Shri Das while his party colleague Santish Singh Saluja demanded a Judicial Probe into the incident and resignation of Chief Minister Naveen Patnaik.
Narasingha demanded Chief Minister Naveen Patnaik's resignation holding him responsible for the "worsening" law and order situation of the state.
"Is there any law and order situation in the state? A Minister is killed by a policeman in broad daylight. An accused in the murder case in Kalahandi woman teacher's case died in jail under mysterious circumstances," senior Congress Lawmaker Shri Saluja said.
The MLA asked what the situation of common people would be if Ministers are not safe on the road.
Another Congress MLA Suresh Kumar Routray also demanded a Judicial Inquiry into the incident for an impartial inquiry into Shri Das's murder.