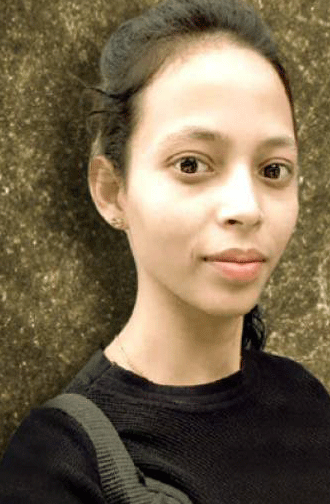 Bhubaneswar: Even though the parents of victim Mamita Meher appealed the political parties not to assassinate the character of their deceased daughter, opposition BJP and Congress continued their protests over the murder case.    
The BJP activists today allegedly showed black flags to Minister of State for Home Dibya Shankar Mishra and hurled eggs at his car while he was going to attend a party programme at Junagarh in Kalahandi district.
The BJP supporters allegedly showed black flags and threw eggs at the Minister's car near College Square, while he was on his way to the program site along with BJD Organization Secretary Pranab Prakash Das.
There was a scuffle between the supporters of the BJP and the BJD following the incident and police has a tough time to control the situation.
the BJP activists led by local MP Basant Panda today took out a Nyaya (Justice) rally in Kalahandi demanding the dismissal of the MoS. Panda said the rally would be organised at different places of Kalahandi and Nuapada to elicit support for justice to Mamita.
BJP has been holding demonstrations across the State for the last few weeks demanding dismissal and arrest of Mr.Mishra and a CBI probe into the sensitive case. The BJP has decided to continue their protest till the fulfillment of their demands.
Meanwhile, Chief Minister Naveen Patnaik is scheduled to visit Kalahandi district tomorrow to launch distribution of BSKY Smart Health cards.
The Congress which is also agitating and demanding the resignation of the Minister and a SIT probe monitored by Odisha High Court Chief Justice into the Mamita murder case today observed two minutes silence across Kalahandi district praying justice for Mamita.
Similarly, senior Congress leader Bhakta Charan Das appealed to the people of Kalahandi to observe 'Janata Curfew' during the visit of the Chief Minister to the district tomorrow.
Yesterday, BJD spokesperson and Rajya Sabha MP Sasmit Patra slammed both BJP and Congress for doing petty politics over sensitive cases.
"The opposition parties, particularly BJP, have been misusing the crimes against women for their narrow political gains and they do it before all major elections," Mr.Patra alleged.
Mr.Patra cited two instances where the saffron party has thrown all scruples to the wind and sacrificed the dignity of the victims' families to gain political mileage.
The BJD leader said that the BJP raised the issue of another lady teacher murder case in 2013 ahead of the 2014 elections and attempted to take political mileage, but failed in its bid as people rejected the saffron party. "People could see through the opaque strategy of the BJP and did not vote for the party. Soon after, the party forgot all about the incident and returned to its cocoon," he said.