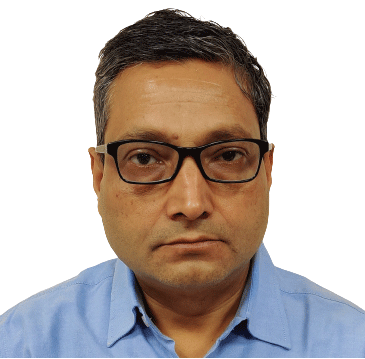 Bhubaneswar: Odisha has achieved the mandatory requirement for online audit of gram panchayats for which the Union Government had urged the State Governments to get ready.
Union Additional Secretary, Panchayati Raj Ministry, Chandra Sekhar Kumar has taken up the review of the online audit of gram panchayats, where it revealed that Odisha is among the other States, which has made 25 percent of its Gram Panchayats ready for online audit.
Dr.Kumar has issued advisory in this regard as the Fifteen Finance Commission in its interim recommendation for 2020-21 emphasized on a two-point critical reform agenda – availability of provisional accounts and availability of audited accounts online.
The Central Finance Commissions has time and again expressed concerns over the non-availability of audited accounts online of the Local Bodies and emphasized the need for the same.
To address this critical reform agenda, Audit-Online was launched on April 15, 2020 for carrying out online audits of panchayat accounts of all the three levels of panchayats for strengthening the financial management and transparency.
To begin with, it was decided to carry out the audit of panchayat accounts for Fourteenth Finance Commission for the year 2019-20.
Further, in line with the operational guidelines for implementation of XV FC recommendations; states were informed that mandatory audit of at least 25 percent GPs need to be carried out for the audit period 2019-20.
One of the most salient features of Audit-Online is that it is a completely configurable application i.e. the application can be modified/configured as per States' Audit process flow so that the State Auditors using the application can easily carry out the audit exercise using Audit-Online.
Several online training sessions have been provided to the states during 2020-21 while video tutorials (both in English and Hindi) were also developed and shared with the States.
The standard operating procedure (SOP) for Audit-Online highlighting the various features of the application was also developed and made available to all the States.
For the audit period 2020-21, in pursuance of the recommendations of the XV FC, States have been asked to carry out audit of 100 Percent Panchayati Raj Institutions (i.e. ZPs, BPs, GPs) including Traditional Local Bodies for both XIV FC and XV FC grants.
The number of all such entities is about 2.7 lakhs. An advisory in this regard has also been sent to the States.
As on date; for the audit period 2019-20, at least 2,42,898 auditees have been registered, 7,457 auditors registered, 1,25,213 GPs have prepared audit plans, 10,40,791 audit observations have been recorded and 94,312 audit reports have been generated.
As many as 21 states have achieved the minimum requisite target of auditing accounts for 25 percent gram panchayats–Odisha, Andhra Pradesh, Assam, Bihar, Chhattisgarh, Goa, Gujarat, Himachal Pradesh, Jammu & Kashmir, Jharkhand, Karnataka, Kerala, Maharashtra, Manipur, Rajasthan, Sikkim, Tamil Nadu, Telangana, Tripura, Uttarakhand and Uttar Pradesh.
However, Telangana is the first state to have achieved the target auditing 40 percent GPs within the stipulated time-period, said a senior official.