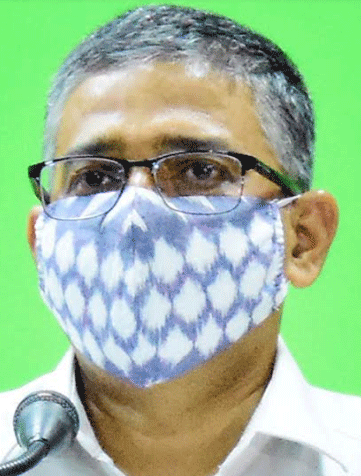 Bhubaneswar: The Odisha Government on Sunday crossed another milestone on Covid-19 vaccination drive with the inoculation of first doses to 1 crore people.
"Odisha has crossed a historic milestone of vaccinating one crore persons with the first dose of Covid-19 vaccine," ACS Health and Family Welfare PK Mohapatra said.
"As we steadily move towards universal vaccination coverage for our eligible population, we thank the people of Odisha and our dedicated healthcare workers for making this possible," Mohapatra added.
The Department of Health & Family Welfare has also tweeted in this regard.
Until yesterday, the State had administered 1,20,60,391 doses of Covid-19 vaccines. While the first dose has been given to over 1 crore people, only 22 lakh got the second dose.
Though the State has made all preparations to vaccinate 3 to 3.5 lakh doses each day, the target is not being achieved all day due to shortage in vaccine supply by the Centre.
Today, the vaccination programme is going on at 163 centres in only three districts. While 80 sessions are going on in Kendrapada, 67 sessions are planned in Puri and 16 in Rayagada. As per latest data, the State is having 9,81,190 doses of Covishield and 3,91,540 doses of Covaxin.
To speed up the drive, the Government has also decided to vaccinate Covaxin doses in Ganjam district from Monday.
Even, the State Government has repeatedly urged the Union Ministry of Health and Family Welfare to divert 20 percent of the vaccines earmarked for the private hospitals. But, so far no response was received from the Ministry, official sources said.