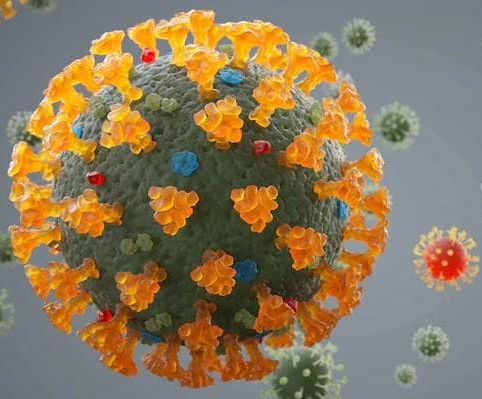 Bhubaneswar: Blame It on People; Covid-19 cases in coastal districts continue as a major concern for the Public Health Administrators.
Even through further extension of lockdown restrictions, daily Covid cases remained high in the 10 districts of Odisha, which are included under Category 'B' by the Government.
However Public Health experts blamed errant people for the situation.
The State has reported 2,870 Covid cases on Sunday. The 10 districts are in top 10 positions in the reporting of fresh cases today. Cuttack district registered highest 440 fresh infections, followed by Khurda (384), Balasore (240), Jajpur (191), Puri (165), Mayurbhanj (164), Kendrapara (157), Bhadrak (128), Jagatsinghpur (112) and Nayagarh (105).
Though the State Government has been imposing restrictions in these 10 districts since 5 May, the Covi19 Pandemic situation seems not to be under control in these districts.
However Public Health experts blame people for no adhering to the appropriate Covid-19 protocols in the coastal and northern districts.
Senior Physician Niroj Mishra said there are two different reasons behind the surge in Covid infection in the 10 districts. The cases in Bhubaneswar and Cuttack remained high because many people across the State came to the twin cities for treatment and detected positives here, he said.
The two cities are also crowded and there are a lot of movements within the cities as economic activities are on. In other places, the population is high in comparison to other districts, Dr.Mishra said.
Apart from above all, people are not following the appropriate Covid protocols strictly and vaccination programs are going slowly. As a result, these districts are witnessing high cases, the senior doctor said.
Similarly, Director of Institute of Life Sciences, Ajay Parida too blamed the people for the high infection rate in the Category 'B' districts. People are not wearing masks, not maintaining social distance in these areas, Dr.Parida stated.
However, Public Health Director Bijay Mohapatra said, "We are strengthening our surveillance in those areas and priority has also been given for quick vaccination of the left-out people."
As per fatalities are concerned, over 1,000 persons are still in ICU and ventilator support. As the chances of recovery of such critically ill patients are very less, these cases adding to the fatalities, Dr.Mohapatra said.
Apart from that few previous death cases are also being reported daily after due audit, the Director added.
The State has reported 42 more deaths due to the virus on Sunday. Eight fatalities were reported from Khurda district, 5 from Bargarh, 4 from Sundargarh and 3 each from Angul, Jharsuguda, Sambalpur & Ganjam.
Similarly, Dhenkanal, Jagatsinghpur, Jajpur, Kalahandi, Puri & Nayagarh districts recorded two fresh deaths each while one person died in Covid in Keonjhar district. The total death toll now reached 4196.
The State has so far tested over 1,39,79,649 samples for Covid-19, of which 9,21,896 found positive.
The active cases in the State stood at 30,227 as 8,87,420 patients have recovered from the disease so far.