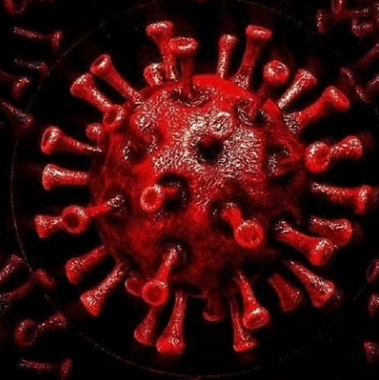 Bhubaneswar: It seems that third wave of Covid-19 pandemic has already been started in Odisha. The daily cases has been increasing since past few days. The State has reported 1897 fresh cases on Thursday.  
Out of 1897 fresh cases including 258 of 0-18 years, 1106 cases were reported from the quarantine centres while 791 as local contact cases. The Covid-19 infection has now been spread to all 30 districts of Odisha.
Khordha district has recorded the highest number of 669 cases followed by Sundargarh (262), Cuttack (148), Sambalpur (125) and Balasore (100). These five districts together accounted for 68.7 per cent of the total new cases.
Among other districts, Jharsuguda reported 66 cases, Puri-54, Mayurbhanj-40, Ganjam-34, Keonjhar-31, Jajpur-30, Nabarangpur-25, Jagatasinghpur-19, Bargarh-16, Deogarh-16, Koraput-15, Nayagarh-14, Kalahandi-14, Sonepur-13, Nuapada-12, Rayagada-7, Bhadrak-7, Bolangir-6, Dhenkanal-4, Angul- 3, Boudh-3, Gajapati-2, Kendrapara-2, Kandhamal-1 and Malkangiri-1.
With this, the Covid-19 positive tally in the State jumped to 10,59,773 while the active cases stood at 5,739 and the number of recoveries at 10,45,514 till date. The test positivity rate has also gone up to 2.62 per cent.
With the confirmation of another death due to Covid today, the death toll in the State mounted to 8467.
Out of the 30 districts in Odisha, only Khordha district has been declared as yellow zone with 2167 active cases, so far. All other districts have been marked under green zone.
"The Covid cases have been rising in Odisha and others States too. However, the severity has remained low till now. The State government has well prepared to tackle the situation, if severity cases will be increased," said Director Health Services Bijya Mohapatra. The Omicron cases have also spread to almost all the districts in the State, he said.
As the presence of Omicron has been detected in all districts, there is a need for vaccination, surveillance, and an increase in the number of treatment facilities, he added.
The Director appealed all people to strictly follow the Covid-19 protocols and instructions issued by the State Government.
State nodal officer for Covid-19 vaccination, Bijay Panigrahi said on Wednesday 80,972 persons in the age group of 15 to 18 years were vaccinated in the State in 1125 centres. So far, 2,64,690 doses were administered to the teenagers in Odisha, he said. 
Still, about 27 lakh eligible people in the State have not taken the first dose of the Covid vaccine, said Dr.Panigrahi.