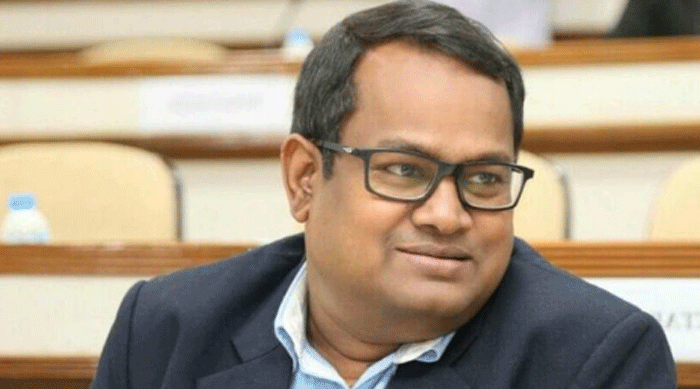 Bhubaneswar: Bishnupada Sethi, Principal Secretary School & Mass Education said that the Odisha Government has announced to conduct the Summative Assessment-II examination of class 10 students from April 29 to May 6 in offline mode.
Mr.Sethi is happy and said that "this will be an examination when the children will attend without fear."
The High School Certificate (HSC) Examination, Madhyama Sanskrit Examination and Odisha State Open School Examination conducted by the Board of Secondary Education (BSE) will be conducted from April 29 to May 6.
Earlier, Chief Secretary Suresh Chandra Mohapatra made the formal announcement here on Friday. He said it is mandatory for all students to appear in the examination to be conducted by the Board of Secondary Education (BSE), Odisha.
For the last two years, not only Odisha or India but the whole world has been severely affected because of the Covid-19 pandemic. The student community of the State was also not able to stay untouched by the pandemic.
During the 2021 the matriculation examination had been cancelled due to the pandemic and the results were declared through an alternative method of assessment, he said.
Stating the situation has improved in the current academic year of 2021-22 and offline classes have started, Mr.Mahapatra said, so the BSE had held discussion with all stakeholders and decide on a method to conduct this year's matriculation examination in offline mode.
It has been decided that students will appear in the Summative Assessment-II in their own respective schools while teachers from other schools will be engaged as invigilators, he said. The BSE will come up with detailed guidelines for this purpose.
For the first time, the Board of Secondary Education (BSE) will evaluate the annual matriculation examination for the year 2022 adopting three different methods.
While two of those are alternate methods of assessment while another is a new scheme of assessment.
The evaluation will be done on the basis of scores achieved in Summative Assessment-I, Summative Assessment-II and Internal Assessment.
Elaborating the detailed methods of the evaluation of marks, the Chief Secretary said, the evaluation will be done by doubling the weightage of a student in Summative Assessment-I and Internal Assessment while the second method is doubling the marks of Summative Assessment-II that will be held in April last week.
The third method is the evaluation will be done giving 20% weightage to Internal Assessment, 30% to Summative Assessment-I and 50% to Summative Assessment-II. Marks of every student will be decided based on these three methods. The highest scores in any one method of the above three will be considered as the final marks, informed the CS.
As many as 6.5 lakh students are expected to appear in the annual examination.