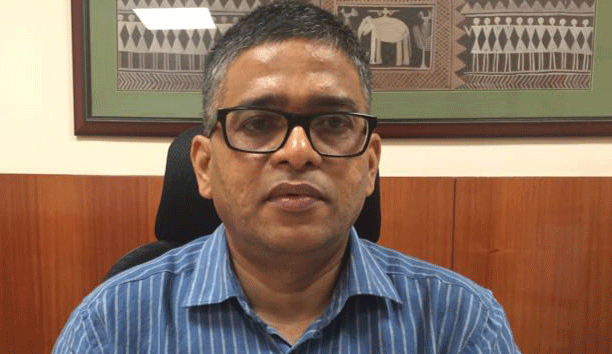 Bhubaneswar: More than 45 Lakh people have been vaccinated as on date as Odisha is on overdrive for COVID-19 Vaccination across the State.
ACS Health & Family Welfare, Pradipta Kumar Mohapatra reviewed Vaccination Management here on 13 April evening. It came to fore that today 66,787 people were vaccinated in 495 Vaccination Sites of which 63 are Covaxin.
While Odisha is ready to vaccinate 3 Lakh people per day, shortage of vaccine is coming as a hurdle in this regard.
Till date 45, 85, 049 people have been vaccinated out of which 35, 01, 654 people of 45 years and above have been vaccinated in the state with first dose and 1, 55,980 people have been given second dose.
In the meantime, the State Government looking at the resurgence of COVID-19 Pendmic and high rise of patients, to manage confirmed cases, has issued Standard Operating Procedure for Referral of COVID Positive Patients.
A detailed and comprehensive SOP has been issued by ACS Health & family Welfare Mr.Mohapatra, which is leading from the front the COVID-19 Management Action.
State's COVID-19 tally surged to 3,53,086 on Tuesday as 1,784 more people tested positive for the infection, while two fresh fatalities pushed the state's coronavirus death toll to 1,930, a health official said.
As many as 1,035 new cases were reported in quarantine centres, while 749 fresh infections were detected during contact tracing, he said.
Chhattisgarh-bordering Nuapada district reported the highest number of new cases at 303, followed by Sundergarh (241) and Khurda (201), the official said.
Bhadrak and Bolangir districts reported one fresh fatality each. Fifty-three coronavirus patients have died due to comorbidities to date, he said. Odisha now has 10,503 active cases, while 3,40,600 people have recovered from the disease so far.
The state has thus far tested over 94.28 lakh samples for COVID-19, including 28,013 on Monday, he added.
Amidst the resurge in COVID-19 cases, 10 servitors of Puri Srimandir have reportedly tested positive for the virus. Family members of two of the servitors have also contracted the virus.
Sources further said three staff of Shree Jagannath Temple Administration (SJTA), eight from the temple's shoes stand, a staff of the temple police and a gardener have also been infected with the virus. All the infectees have been kept under isolation.
Amid sharp spike in COVID-19 cases in Odisha capital, Bhubaneswar Municipal Corporation (BMC) Commissioner Prem Chandra Chaudhary today informed that celebration of Pana Sankranti will be restricted across the city tomorrow.
"As per the guidelines issued by the Special Relief Commissioner (SRC), there will be no Pana Sankranti celebration at public places in Bhubaneswar. However, sevayats will be allowed to perform normal rituals at temples on the occasion," the BMC Commissioner said.
Large scale congregation of devotees at temples and 'Pana' distribution at public places will not be allowed in the capital city, he added.
The Ganjam Administration today decided to close all public places in the district from April 14 to 21.
"It is hereby ordered that all religious institutions of Ganjam district are closed for public for next seven days from 14.04.2021 to 21.04.2021. During this time, all religious places will be sanitized and Sevayats/Priests will ensure only daily rituals in religious places," an order of the District Emergency Operation Centre said.
"All public places like parks, grounds, sea beach and lake shall be closed for 7 (seven) days with effect from 14-04-2021 to 21-04-2021 for maintenance and sanitization purposes," the order said.
Celebration of Meru Jatra and Pana Sankranti shall not be held publicly, it added this apart, all religious institutions in the district will also remain closed during the period.
COVID-19 vaccine administration came to a halt in Sambalpur, Puri, Jajpur, Bhadrak, Nayagarh, Boudh, Gajapati, Dhenkanal, Koraput, Jharsuguda and Sonepur districts due to non-availability of vaccine, informed Health & Family Welfare Department Director Bijay Panigrahi today.
Vaccination drive was underway at 505 centres in rest 19 districts of the state. Around 2 lakh doses of Covaxin will reach the state today while 2.71 lakh doses of Covishield were received yesterday.