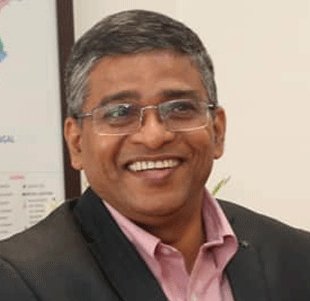 Bhubaneswar: Odisha has crossed another milestone of vaccinating over 20 Lakh beneficiaries as on 24 March.
Most importantly while Government of India is concerned over more wastage of vaccines in other states, Vaccine Wastage rate is one of the lowest in the country, thanks to robust Vaccine Management adopted by the Odisha Government.
While India has crossed a significant milestone in the fight against the global pandemic with cumulative number of COVID19 vaccine doses administered in the country has crossed 5 crore, Odisha is also moving ahead in its vaccination process.
ACS Health & Family Welfare Pradipta Kumar Mohapatra reviewed Vaccination Management on 24 March, which revealed that cumulative 20,22,029 beneficiaries have been given COVID-19 Shots.
While 18,86,656 beneficiaries have been given Covishield, 1,35,373 have been given Covaxin Jabs.
Odisha as on date has vaccinated 10,83,021 Senior Citizens.
64,364 beneficiaries are aged 45 to 59 with co-morbidity have taken the jab.
There were 812 sites of which 54 are Covaxin.
Total beneficiaries vaccinated today were 61,310 out of which Health Care Workers (HCW) vaccinated first dose were 763 ( 97.2 %), HCW vaccinated second dose were 1101 ( 91.0 %).
Front Line Workers (FLW) vaccinated first dose were 583 (88.3 %), FLW vaccinated second dose were 2262 (95.0 %)
Beneficiaries of 45 to 59 Years with co-morbidity were 4395 and 60 years & above were 52,206
There was not a single incidence of Adverse Event Following Immunization (AEFI), said an officer.
Cumulatively HCW taken first dose were 3,10,846 (92.8%), HCW with second dose were 2, 51,806 (86.5 %), FLW with first dose were 1,81,998 (81.2 %) and FLW second dose were 1,29,994 (88.3%).
The Vaccine Wastage Rate of the State is 0.24%, which is one of the lowest in the country.
This much below the admissible norm of wastage is 10%.
Districts with more than 2% Wastage are Sundergarh: 9.5% – Kandhamal 6.4% – Nayagarh: 4.6% – Gajapati – 2.5% – Ganjam – 2.1%, said sources.