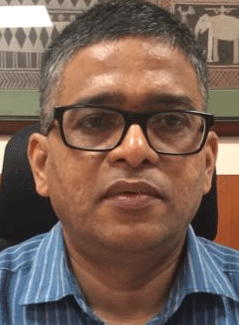 Bhubaneswar: Odisha Government has requested Center to allocate required amount of  Covishield vaccines on an urgent basis.
ACS Health & family Welfare P K Mohapatra has written to Union Secretary Health & Family Welfare in this regard on 6 July.
Mr.Mohapatra in his letter pointed out that since late June, the State is vaccinating over 3 lakh citizens daily subject to availability of vaccines. Yesterday we administered 4.02 lakh doses successfully.
However, as on today, State has 6.14 lakh doses of Covishield available which will be consumed within the 2 days.
The next tranche of Covishield is scheduled for 15 July. Hence the State will have stock-out of vaccines from 9-15 July.
Accordingly the Union Government has been requested to supply the required vaccines within the next 2 days to prevent a stock-out situation in our State.
Further, the Covishield allocation for July is 25.31 lakh doses which is lower than the 28.31 lakh second dose due requirement for the month of July.
Hence, you are requested to allocate an additional 15 lakh doses of Covishield to our State to manage vaccination sessions smoothly.
In the meantime, State Government has advised the District Collectors, Municipal Commissioners and CDM & PHOs that keeping in mind the limitation on Covishield vaccine supply this month they have to prioritize 2nd dose due vaccination over new first dose beneficiary coverage
Under the revised COVID 19 vaccination schedule, Covishield 2nd dose vaccination is due in the 12-16 week window.
In the month of July, about 28 lakh beneficiaries will be due for Covishield Second dose in our State, while Odisha is expected to receive only about 25 lakh doses of Covishield in July.
Accordingly, they will have to prioritized the vaccination process keeping an eye on Covishield supply, pointed out ACS health & FW.