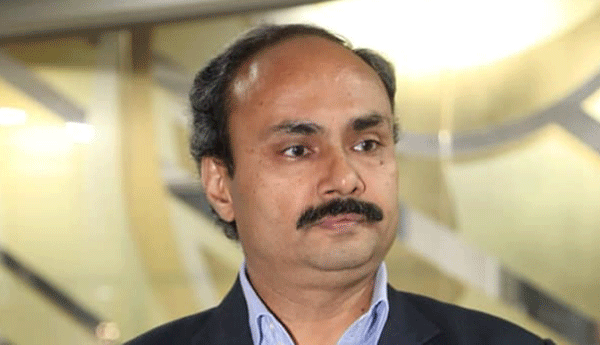 Bhubaneswar:The State will achieve more than 50 per cent value addition to the primary metal produced in the State with the development of downstream units in metal envisioned in a big way by 2030.
The way Odisha is attracting investments, this Eastern State will turn as the mineral and steel hub of the nation. The only coastal mineral rich State in the country is contributing 34.3 per cent of the total mineral production.
Notably, quick auction of 23 out of 24 mine licenses ensured ready availability of raw materials for industries.
By 2030, the State will contribute over 34 per cent, over 100 MT, of the total steel production in India, say officials.
With major steel makers lining up, Odisha will be the largest steel and stainless steel producer in the country with 20 per cent of steel making capacity.
A latest report on State's USP on metal and steel sector reveals the strength of the State, said Principal Secretary Industries and Chairman IPICOL, the industrial promotion PSU of the State Hemant Sharma.
In the Kalinganagar industrial steel cluster, presence of major steel players such as TATA Steel, JSL, VISA Steel, MESCO, are working.
The cluster is most advantageous as it is situated adjacent to NH 215 and Jajpur- Keonjhar railway station, only 100 KM to airport and Port is 127 KM.
With dedicated railway corridor–Haridaspur-Paradeep Railway line and perennial 215 MLD water source makes this Industrial Zone most advantageous.
Similarly, the one square kilometer Angul downstream Aluminium park adjacent to the National Aluminium Company (NALCO) smelter, is first-of-its-kind in the sub- continent with availability of molten Aluminium While Odisha is having the dedicated authority to facilitate skill development for industries.
More than 170,000 graduates every year from 950 Plus Training Institutions in Odisha are adding their strength.
Globally recognized Institutes of Higher Learning & Research including CIPET, Institute of Chemical Technology (ICT) and Biju Patnaik National Steel Institute is scaling up Higher Learning and Skilling.
With Bhubaneswar emerging as a knowledge hub in the country and development of the first-of-its kind World Skill Centre at Bhubaneswar—Odisha is a cost-effective and hassle-free destination for industrial investments.
The State has one of the lowest cost of doing business in India, with lowest industrial electricity tariffs, low industrial land cost, low water tariffs and competitive skilled labour wage rate Investor friendly Industrial Policy envisages Rs. 0.25 to 1.25 per unit reimbursement of power tariff for 5 years, training subsidy of Rs. 1,750 to 4,000 per person, newly trained or undergoing skill up-gradation for three years, reimbursement of 100 PC of net SGST paid for a period of 7 years, limited to 200PC of cost of plant & machinery, 100PC stamp duty exemption for transfer of land from State Infrastructure Development Corporation to Industrial units, exemption from payment of electricity duty up to a contract demand of 5 MVA or with captive power plants with non-conventional sources and bio- fuel for a period of 5 years and an interest subsidy @5 PC per annum on term loan for a period of 5 years.