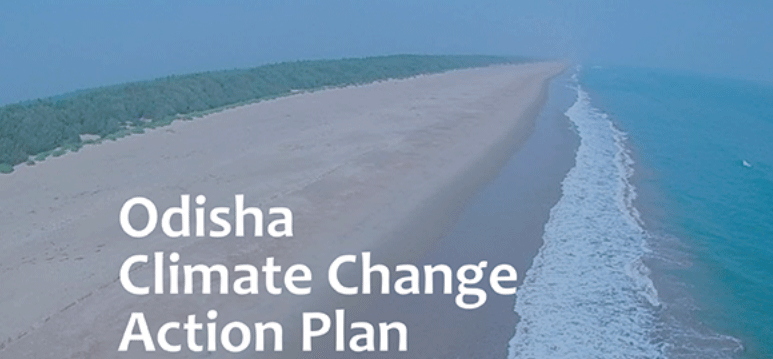 Odisha has been secured first position among all states on Niti Aayog's index for sustainable development goals (SDG-13)—Climate Action.
Niti Aayog on Thursday released the latest data on SDG index for the year 2020-21. The SDG index evaluates the progress of states and union territories on social, economic and environmental criteria and is released every year by the Union government.
Odisha and Andaman and Nicobar Islands are the top performers among the States and the Union Territories (UTs), respectively.
Six States and three UTs bagged a position in the category of Front Runners (score range between 65 and 99, including both). However, ten States and two UTs fell behind in the Aspirants category (with index scores less than 50).
While Odisha was in first position followed by Kerala, Bihar remained in bottom of the Niti Aayog list.
The goal of Climate Action is aimed at integrating climate change measures, disaster risk measures and sustainable natural resource management into national development strategies, the Niti Aayog mentioned in its report. .
"To minimize the human impact of geophysical disasters, the goal calls for strengthening resilience and adaptive capacity, including human and institutional capacity on mitigation, adaptation, and early warning. Efforts at the national level – for adopting green technologies, promoting the use of clean and modern source of energy, advocating for behavioral change for sustainable use of resources, have to be complemented by international cooperation on climate change since the causes and effects of climate change transcend national boundaries," it says.
Odisha is the first State formulating its State Action Plan on Climate Change (SAPCC) in 2010, which was revised for the period of 2018-23 and is under implementation.
The State of Odisha undertook a rigorous cross sectoral analysis and come up with a Climate Budget for 2020-21 and 202-22. The aim of this is to keep track of government spending on climate change and to support mitigation and adaption actions. Odisha became the first state in India to make such a public disclosure and acknowledge the need to identify sectoral scheme level/budgetary needs and mainstream climate change into the state's budget.
Similarly, Odisha is the first State in the country to have got the clearance for the first project with GCF Financing. A grant of USD 34.35 million (INR 228.52 crore) sanctioned for the project "Ground water recharge and solar micro irrigation to ensure food security and enhance resilience in vulnerable tribal areas of Odisha.
An innovative project namely Conservation of water through management of runoff in the Jonk river basin of Nuapada district is under implementation to reduce vulnerability and enhance resilience for traditional livelihood with financial assistance of Rs.20Crore.
Besides, a fund namely OEMF (Odisha Environment Management Fund) has been introduced by the Odisha Government for climate change activities which will act as corpus fund for providing financial assistance to formulate some remarkable projects under climate change context.
Just few days ago on 29 May, the Council of Ministers of Naven Patnaik Government has passed a resolution to include disaster and pandemic management in high school and college curriculum. It was also decided to provide essential skill training to existing and future government employees with the aim to make the state ready to tackle any biological or climatic disaster.
Moreover, the State Government on last Saturday renamed the 'Forest & Environment Department' as 'Forest, Environment & Climate Change Department.' The department will now give focus on climate change along with Forest and Environment protection and conservation. The department will be the nodal agency of the State for Climate Change Actions.
Odisha is affected by many such climate extreme events viz. tropical cyclones, heat waves, storm surges, frequent floods, onset of drought reported from some western districts of the State which resulted in water stressed condition. The latest was cyclone Yaas that hit north Odisha coast on 26 May morning and caused loss to the tune of Rs 610 crore.