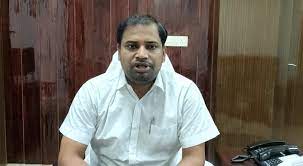 Bhubaneswar: The State will host the 40th edition of the Junior National Kho Kho Championship to be held from 22-26 September, 2021.
The 40th edition of the national championship will be hosted by the Odisha Kho Kho Association, with support from the Sports and Youth Services Department, Government of Odisha and KIIT (deemed university) and under the aegis of the Kho Kho Federation of India.
Making the announcement on Monday, Sports and Youth Services Minister Tusharkanti Behera said, "I am happy to announce that Odisha will be hosting the Junior National Kho Kho Championship from September 22-26. The State is achieving excellence in traditional and indigenous sports like Kho Kho with noteworthy performance at national championships, Khelo India Youth Games and is the reigning champion in the sub-junior girls' category."
Hosting this event will give an additional impetus to the sport and will inspire young boys and girls to take up Kho Kho, Mr.Behera said.
Over 700 players from 60 participating teams from states and union territories will vie for the crown in the boys' and girls' category respectively in the championship.
The teams have been divided into eight groups each for both boys and girls. Competition will be held first in the group stages before the action moves to the knock-out rounds to decide the winners.
Host Odisha are drawn in group D in the boys' category, along with Karnataka, Bihar, MP and Meghalaya, while in the girls' category, Odisha are placed in group E, along with Andhra Pradesh, Manipur and Jammu & Kashmir.
Odisha has been a pioneer in sports promotion and development by several sports disciplines, individual athletes, hosting big ticket national and international sports events and investing significantly in developing sports infrastructure and talent pathway from grassroots to elite.
The national championship will also serve as the qualifier for the 4th Khelo India Youth Games to be held in Panchkula (Haryana) next year
Speaking on the upcoming event, Kho Kho Federation of India, President, Sudhanshu Mittal said, "I thank the Government of Odisha and KIIT for extending their full support for the conduct of the 40th edition of the Junior National Kho Kho Championship for boys and girls at the Biju Patnaik Indoor Stadium. I welcome all the participants and look forward to pulsating action from the teams. Odisha has hosted world-class sporting events and I hope kho kho will also resonate with the sports fans in the state."
Earlier, Odisha hosted the sub-junior national championships in 2016-17 at KIIT (deemed University) and is hosting the junior nationals for the first time.
In view of Covid-19 pandemic, all necessary precautions as per the standard operating procedure (SOP) of the Government of Odisha for prevention from the virus are being taken into consideration, said an official.