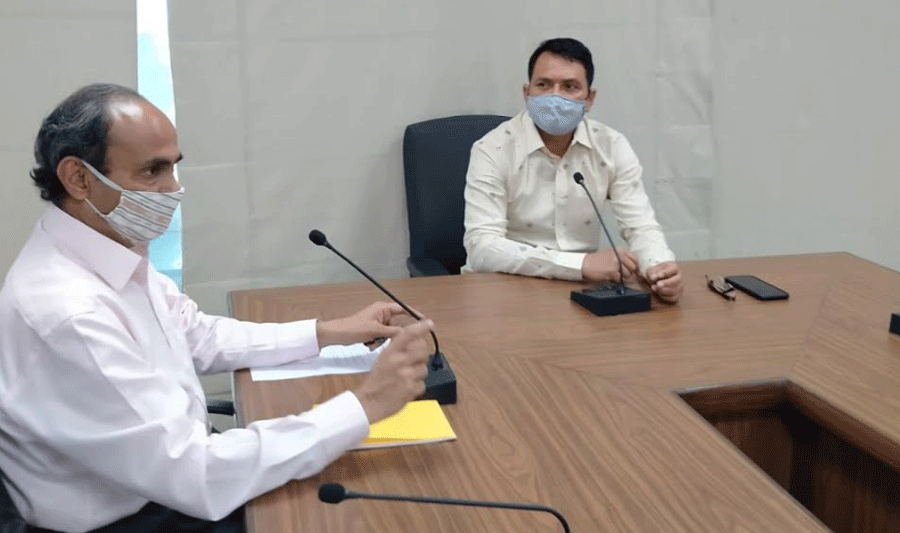 Minister Industries, Captain Dibya Shankar Mishra was happy to note that during 2020, State Government has taken a number of steps to improve business and industrial environment in Odisha.
"Proactive steps have been taken in this regard and he expressed his happiness over the positive results while attracting investments to the state", said a senior official of the Department of Industry.
Principal Secretary Industries Hemant Sharma briefed Minister Mr.Mishra about the steps taken by the Department of Industries.
Mr.Mishra wished a Happy New Year 2021 to the officlas and staff of the Department of Industries.
Odisha has improved its Ease of Doing Business (EDOB) Ranking and has been able to attract investments in COVID-19 Pandemic, while proving its mettle as one of the most attractive destinations for investment, said Principal Secretary Industries Mr.Sharma.
Setting up of Food Park at Deras, Electronics Manufacturing Park in Infovalley, Aluminum Park at Angul, Plastic Park at Paradip have been set up.
Industries Minister advised for setting up of industries along with side of Biju Expressway, which offers huge opportunities.
He said CSR Funds are needed to be utilized to backward districts and entrepreneurs are to be promoted to set up industries.
An Industrial Estate is needed at Golamunda in Kalahandi, which has lot of opportunities for the investors.
Senior officials of IPICOL and IDCO were also in attendance during the meeting.