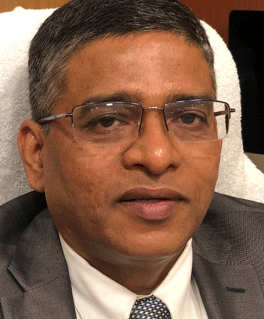 Odisha Government would undertake regular health check-ups in educational institutions across the state for COVID-19 after opening of schools and colleges.

Department of Health and Family Welfare would undertake health check-ups in educational institutions after opening of schools on January 8 and colleges/universities on January 11, the official said.
Additional Chief Secretary Health & Family Welfare Pradipta Kumar Mohapatra has assured the State Government on behalf of the Department of H&FW.
ACS Health & Family Welfare Mr.Mohapatra has assured that the health care personnel would visit the educational institutions regularly for health checkup," the official said.
As the State Government has already announced the date for reopening of schools for class X and XII students, ACS Health & FW has directed all District Collectors and Municipal Commissioners to keep Rapid Response Team (RRT).
Mr.Mohapatra has said after reopening of the schools, there will be congregation of students of both classes.
Similarly, many students will be staying in the Hostels and taking their foods in a common mess and sharing in the bedrooms/dormitories for which frequent health check-up is required.
ACS H&FW said "although separate Standard Operating Procedures (SOP)s in this regard have been issued by the Department of School and Mass Education, still we have to take precautionary measures in order to avoid anu eventuality in view of COVID-19.
He said it is, therefore, requested to take necessary steps for mobilization of local ASHAs/ANMs with instruction to pay visit to the nearby schools and conduct weekly health check up of the students, teachers and non-teaching staffs as a precautionary measure and facilitate the testing of symptomatic cases by RRT.

ACS has further directed to keep RRT in readiness to attend any urgent call for providing service to the concerned schools.