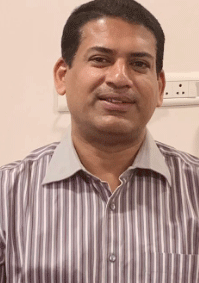 Bhubaneswar: Odisha's Non Basmati Rice exports registered a big growth with the State earning USD 25 Million during 2021-22.

This is revealed from the review made recently by the Director General Foreign Trade (DGFT) Santosh Sarangi on the progress made on rice exports in India vis-à-vis Odisha.
As acceptability of Odisha rice is gaining traction in foreign countries, exports from this eastern State have gone up substantially, an official in knowledge of the development said.
Stress is on exporting aromatic varieties beyond Basmati Rice to further enhance income of farmers, he said.
Paradip Port is playing a major role in this export trade by facilitating the exporters in a big way, officials admit.
While India's non-basmati rice exports witnessed an astounding growth of 109 Percent from USD 2925 million in FY 2013-14 to USD 6115 million in FY 2021-22, Odisha is equally gaining ground, officials said.
After the Union Government included Odisha in the National Rice Export Promotion Forum, the State started exporting non-Basmati rice to foreign countries.
Encouraged by the success of exporting non-Basmati rice to Vietnam through Paradip Port and Odisha traders are all set to explore huge opportunities to export to other countries such as Nepal, Bangladesh, Senegal, Malaysia and Iraq, officials here said.
Principal Advisor to Chief Minister Asit Tripathy is of the opinion that the rice aggregators in the State need to be mobilized, trained and given handholding support for export-oriented operations.
While APEDA has been promoting rice exports through collaborations with various stakeholders in the value chains, the Union Government had set up the Rice Export Promotion Forum (REPF), under the aegis of the APEDA.
REPF has representatives from rice industry, exporters, officials from APEDA, Ministry of Commerce and Directors of Agriculture from major rice producing states, including Odisha, West Bengal, Uttar Pradesh, Punjab, Haryana, Telangana, Andhra Pradesh, Assam, Chhattisgarh.
India exported rice to over 150 countries across the globe in 2021-22. Export of more than USD 1 million to 76 countries out of the 150 countries reported in 2021-22 indicates the diversification of India's rice export achieved over the years, said another official.
While West African country Benin is one of the major importers of non-basmati rice from India, other destination countries are Nepal, Bangladesh, China, Cote D' Ivoire, Togo, Senegal, Guinea, Vietnam, Djibouti, Madagascar, Cameroon Somalia, Malaysia, Liberia U.A.E.
In 2020-21, India shipped non-basmati rice to as many as nine countries, such as Timor-Leste, Puerto Rico, Brazil, Papua New Guinea, Zimbabwe, Burundi, Eswatini, Myanmar and Nicaragua, where exports were carried out for the first time or earlier the shipment was smaller in volume.
India's thrust on expanding port handling infrastructure, development of value chain involving key stakeholders along with efforts to explore new opportunities in countries or markets for rice exports in the last couple of years have led to a huge spike in rice exports.
The major rice producing states are Odisha, West Bengal, Uttar Pradesh, Punjab, Tamil Nadu, Andhra Pradesh, Bihar, Chhattisgarh, Assam, and Haryana.
As per Second Advance Estimates for 2021-22, the total production of Rice during 2021-22 is estimated at record 127.93 million tons, which is higher by 11.49 million tons than the last five years' average production of 116.44 million tons.
India is the world's second-largest rice producer after China. The record exports would enable the rice producers to reduce their stocks and would also benefit the farmers as the increased demand for Indian Rice is likely to improve their realizations. The significant rise in agri-exports is also seen as a testimony of the government's commitment to increase farmers' income by boosting exports of agricultural and processed food products of the country, officials said.