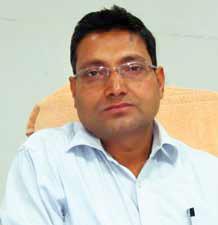 Bhubaneswar: Union Government has identified 9 Panchayati Raj Institutions from Odishaas 'Beacon Panchayats' organizing for AzadiKaAmritMahotsav(India@75).
Ministry of Panchayati Raj has identified 4 ZillaParishads of Dhenkanal, Khorda, Sambalpur and Bhadrak, 3 PanchayatSamitis–Hinjilicut(Ganjam), Madanpur Rampur(Kalahandi) and Boudh(Boudh District) and two Gram Panchayats- Roxa and Mundipadar in Boudh district as 'Beacon Panchayats from Odisha.
225 BeconPanchayats have been identified in the country and these Panchayati Raj Institutions has performed best in several fields and taking their sterling performances in various sectors, MoPR has identified these institutions as 'Beacon Panchayats'.
Chandra Sekhar Kumar, Additional Secretary Ministry of Panchayati Raj chaired an orientation training program on AzadiKaAmritMahotsav (India@75) was organised by the Ministry of Panchayati Raj for all 225 Beacon Panchayats identified for AzadiKaAmritMahotsav. Dr.Kumar, Additional Secretary, Ministry of Panchayati Raj emphasized upon a pivotal role to be played by Beacon Panchayats in celebration of AzadiKaAmritMahotsav in rural India in true letter and spirit. Additional Secretary, MoPR highlighted the significance of celebrating AzadiKaAmritMahotsav and stated that AzadiKaAmritMahotsav is a series of events organized by the Government of India to commemorate the 75th anniversary of Independence, and the AmritMahotsav is being celebrated as a peoples' movement across the country.
Additional Secretary, MoPR informed the participants that various commemorative activities have been planned to be carried out by State/ UT Department of Panchayati Raj and Panchayati Raj Institutions across the country to celebrate AzadiKaAmritMahotsav as a Jan-Utsav in the spirit of Jan-Bhagidari through outreach initiatives like Jan-Samvaad and Jan-Jagran about AzadiKaAmritMahotsav. In this context, Additional Secretary, MoPR appealed the Beacon Panchayats to take the lead for celebration of AzadiKaAmritMahotsav in a befitting manner.
Dr.KumarAdditional Secretary, MoPR requested State/UT Department of Panchayati Raj and SIRD&PRs to start planning for activities to be carried out during the next two-three months with active involvement of all concerned. Additional Secretary, MoPR called upon Beacon Panchayats for celebration of various activities including the Independence Day with grandeur and gaiety, although it is imperative to follow certain preventive measures/ guidelines related to COVID-19 pandemic.
Additional Secretary, MoPR advised State Department of Panchayati Raj and SIRD&PRs to prepare and bring out week-wise leaflet on the suggested themes such as 29 subjects/ matters listed under Eleventh Schedule of the Constitution of India, localisation of six key goals under Sustainable Development Goals (SDGs) with critical Roles of PRIs etc. for wider dissemination through social media and WhatsApp Groups.
Additional Secretary, MoPR requested all Beacon Gram Panchayats to set the target of setting up a library in Gram Panchayat with an aim to inculcate the habit of reading among rural youth/ kids. Suggested activities can be customised as per local conditions/suitability to mark the celebration of AzadiKaAmritMahotsav in an appropriate manner. AzadiKaAmritMahotsav also provides an opportunity to showcase good practices/success stories of Beacon Panchayats and its replication in other parts of the country with proper documentation of all activities.
Program was moderated by Bijaya Kumar Behera, Economic Adviser, Ministry of Panchayati Raj.