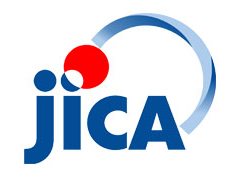 Bhubaneswar: Odisha Government has shown interest in taking Japanese Loans for its developmental projects as Japan is showing its inclination for development of the state. Government of India is also eager to participate in the proposals for Japanese Assistance.
Accordingly the State Government has asked all the Departments to submit project proposals for Japan International Cooperation Agency (JICA) Official Development Assistance (ODA) loan from Government of Japan.
Following the request of the Department of Economic Affairs (DEA), Ministry of Finance, Government of India, the State Finance Department has recently written a letter to Additional Chief Secretaries (ACSs), Principal Secretaries and Secretaries of all Departments on this matter.
"It is requested to prepare and place proposals for availing JICA-ODA Loan before the State Level Project Monitoring Committee (SLPMC) for necessary appraisal and approval," the Finance Department said in its letter.
The interested Departments have been asked to submit e-PPR in the web portal (http://eapdea.gov.in/ppr) to the Finance Department for posing the same to DEA, Ministry of Finance.
In his letter to State Chief Secretary, DEA Secretary Ajay Seth said, "During the last India-Japan Annual Summit held on March 19, 2022, Prime Minister of India and Prime Minister of Japan expressed their shared intention to realize JPY 5 trillion of public and private investment from Japan to India in the next five years."
At least 50 percent of this target i.e. JPY 2.5 trillion is expected to come as ODA in the next five years. Therefore, the role of JICA would be crucial with regard to public investment and financing from Japan, he said.
"This also brings in more responsibility on our part to come up with innovative and impactful projects for partnership with JICA to realize the target set by the two Prime Ministers," said the Secretary.
Seeking a proposal from the State, Seth said the projects, which are currently in the JICA Rolling Plan but have not made any progress in terms of project preparedness viz. DPR preparation, statutory clearances, land acquisition etc., may also be reviewed so that an efficacious approach could be adopted for taking up the project proposals with JICA/Government of Japan.