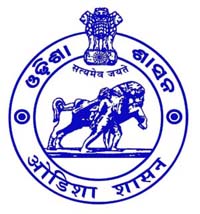 Bhubaneswar: State Government on Friday opposed a proposal before the GST Council to bring extra neutral alcohol (ENA) under the Good & Services Tax (GST) net.
Finance Minister Niranjan Pujari, participating in a meeting held virtually and chaired by Union Finance Minister Niramala Sitharaman, opposed the proposal highlighting the fact that ENA when used for production of alcoholic liquor for human consumption is chargeable to VAT @ 5 per cent with effect from November 2017.
Hence, GST Council should maintain status quo on levy of VAT by states on ENA since alcohol is already outside the purview of GST, he demanded.
Mr.Pujari also stated that Odisha is fighting two battles first the COVID pandemic and severe cyclone YAAS.
He raised the issue of reduction in tax rates on items required for COVID management like vaccines etc. so that the burden on common people and states in procuring these items comes down.
He highlighted that Chief Minister Naveen Patnaik has already written to Union Finance Minister earlier this month in this regard and requested the GST Council to consider the matter on priority in view of urgency.
As regards payment of GST compensation against loss of revenue due to implementation of GST, Mr.Pujari proposed that the formula for payment of GST compensation as decided last year wherein Central Government raised certain amount through borrowing and passed it on to states on a back to back basis to be repaid out of further cess receipts, may continue this year also and states be compensated accordingly.
State Government further supported a number of other proposals of GST Council particularly relating to reducing & simplifying compliance burden of dealers, one lime reduction in fines for laic filing of returns, amendment of various provision of rules for smooth implementation of OST, strengthening of GSTN, and extension of due date for filing of returns by small tax payers in view of COVID-19.
Meanwhile, Mr.Pujari has been nominated as the Convener of the newly constituted Group of Ministers (GoM) on 'Capacity-based taxation and special composition scheme in certain sectors in GST with Finance Ministers of six other states as Members.