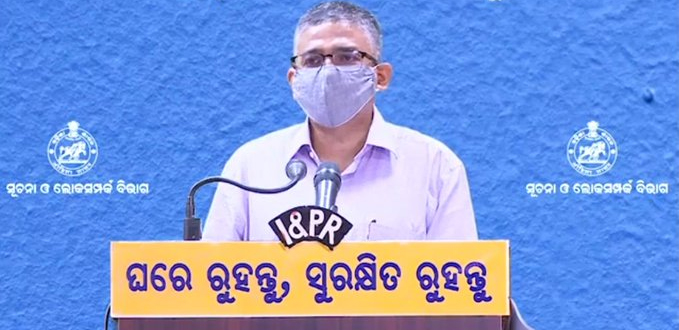 ACS Health & Family Welfare Pradipta Kumar Mohapatra has said that the State has achieved a milestone in ongoing Covid-19 vaccination drive by administering over 1 crore doses of vaccines since 16 January, 2021.  
"Achieving a significant milestone in #COVID19 vaccination, #Odisha has administered 1 crore vaccine doses including vaccination of our frontline warriors. Commend the commitment of our healthcare workers in ensuring a swift inoculation process to save lives. #OdishaCares," Chief Minister Naveen Patnaik tweeted today.
The Health and Family Welfare Department said due to efficient and effective management of vaccination, the State has maintained a negative wastage of 3 per cent, which is one of the best in the country. Due to the negative wastage, the State has been able to save 2.9 lakh doses of vaccine till date, it said.
As per the data available in the COWIN portal, as many as 1,01,29,105 doses have been inoculated in Odisha till Monday evening. While 82,91,032 people in the state have received their first dose and 18,38,073 have been fully vaccinated.
Moreover, 21,46,106 people in the age group of 18-44 years have received the jab till now while 33,69,285 in the 45-60 age group and 27,73,587 beneficiaries aged above 60 years have also got the jabs.
Khordha district has administered the highest 14,14,649 doses followed by Ganjam (9,52,561), Cuttack (7,56,645), Balsore (5,59,724), Sundergarh (5,30,566). All other districts reported less than 5 lakh figures.
The vaccines have been administered at 1,602 Vaccination Centres across the State, of which 1,565 are Government facilities and 37 private hospitals.
Worth mentioning, the State Government today began a massive vaccination drive to achieve the target of 3 lakh inoculations per day.