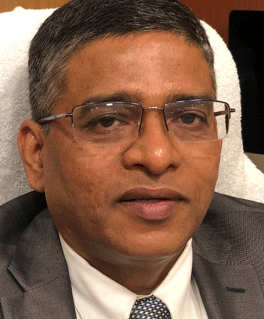 Bhubaneswar: Odisha on Tuesday received 4.08 lakh doses of Covishield vaccine and 20,000 doses of Covaxin vaccine in the first lot.
ACS Health & Family Welfare, Pradipta Kumar Mohapatra reviewed the management of vaccination with senior officials of the Department of health & Family Welfare here on 12 January.
The launching of COVID-19 vaccination programme will be conducted on 16 January in 160 identified session sites in all District and Municipal Corporation areas.
Two types of Vaccines — Covishield vaccine and Covaxin Vaccine are being supplied to the State.
Each Covishield vaccine vial contains 10 doses and each Covaxin vaccine vial contains 20 doses.
Half of the vaccines will be supplied to the districts for first dose vaccination and the remaining 50 per cent vaccines at the time of second dose vaccination.
The Wastage Factor of both the vaccines is 1.11 (10%), admit officials.
All beneficiaries should complete vaccination using the same vaccine product i.e. there is no option for interchangeability of vaccines.
Based on present supply by Ministry of Health & Family Welfare (MoHFW) in first lot, the Covishield vaccine will be supplied to all 30 districts and Covaxin Vaccine will be supplied to Bhubaneswar Municipal Corporation area.
The amount of vaccine distributed to a district will be in proportion to the number of Healthcare Workers registered in the district.
With the vaccines received in the first lot, about 1.9 lakh healthcare workers will be vaccinated in Odisha. During vaccination, the principle of saturation of a healthcare institution will be followed.
Hence it will be ensured that when an institution is selected for vaccination, there is sufficient vaccine supply for all its healthcare workers (from Safaikarmachari to Doctors) before selecting another facility for vaccination.
Healthcare institutions (Government and Private) will be prioritized for vaccination in the order of the level of care they provide: first tertiary care institutions, then secondary care institutions, then primary care institutions.
If the vaccine available is insufficient to cover all institutions of a certain category (tertiary/secondary/primary), the one with higher patient load will be prioritized, said an official.
If the vaccine available is insufficient to cover all workers within a healthcare facility, the healthcare workers with higher age will be prioritized.
Thereafter, the session sites can be increased / changed so as to utilize the entire available supply of vaccines within one week from 16 January.