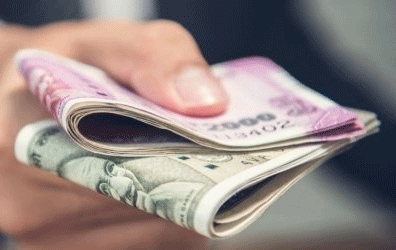 Bhubaneswar: Odisha Government has received Rs.4305.32 Crore as two installments of Tax Devolution from the Union Government has been released, official sources confirmed.
This devolution is made as against normal Monthly Devolution, earlier given to the States.
While Monthly devolution for Odisha was Rs.2152.66 Crore it was of Rs. 47,541 Crores for all the States and Union Territories.
While the Government of India has released two installments of tax devolution to all the State Governments and Union Territories amounting to Rs. 95,082 Crores on 22November 2021, State Treasury has been informed about the details said a senior officer in Department of Finance.
As per the recommendations of the 15th Finance Commission, 41 percent of the divisible tax pool is to be devolved to states, which were given to States on monthly basis.
As promised by Union Minister for Finance & Corporate Affairs Nirmala Sitharaman after the virtual meeting with Chief Ministers, State Finance Ministers, and Lt. Governors of Union Territories to step up investment, infrastructure, and growth on 15 November 2021, Union Government has released two installments at one go.
A senior official said that the decision to release the funds was taken after the Union Government receiving requests from states for "front loading" of tax devolution funds, as it was an exceptional year.
Several states were of the view that this would help them in spending more on infrastructure development as there will be no shortage of funds.
In fact with steady increase Cess and Surcharge, the growth in Divisible Pool is not commensurate to the growth of Central Taxes, Odisha Government had pointed out to the Union Government.
This has direct impact on the Central Transfers to most of the States including Odisha, pointed out Odisha Minister Finance Niranjan Pujari had raised the issue with Union Minister Finance, Nirmala Sitharaman on 15 November, when she sought collaborative approach for stepping up investment, infrastructure and growth.
During Current Financial Year of 2021-22, till October, the Central Transfer to Odisha has declined by about 15 Percent over a year of having a negative growth of 17 Percent, pointed out Mr.Pujari.
Decline in Central Transfer is reducing the Fiscal Space of the State Governments, which is directly impacting the infrastructure related investment, said he.
Under this backdrop, Mr.Pujari requested to gradually phase out the Cess and Surcharge, so that the mandated Central Transfers to the State is not affected and resources are made available to the State for investment.