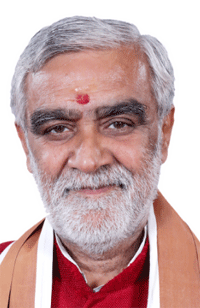 New Delhi: National Compensatory Afforestation Fund Management and Planning Authority has approved worth of Rs.2739 Crores of Annual Action Plan of Operation for Odisha during last five years.
Accordingly State Compensation Afforestation Fund Management Authority (State CAMPA) is implementing the APO in Odisha, said Ashwini Kumar Choubey, Minister of State Environment, Forest and Climate Change in Rajya Sabha today.
Minister Shri Choubey in a replay to Amar Patnaik, Member Rajya Sabha told that Odisha has covered 2,25,449 Hectares of land for afforestation and conservation activities, while utilizing the CAMPA Funds.

Minister Shri Choubey assured that as per information received from State no tribal population is displaced for accommodating afforestation measures.
He said that various afforestation and forest conservation activities under CAMPA fund area being taken up through local forest dwelling communities as per approved Annual Plan of Operations prepared and recommended by the State CAMPA Authorities.
The lands for compensatory afforestation are identified before the grant of Forest Clearances by the Central Government as per the provisions of the Forest (Conservation) Act, 1980.
The compensatory afforestation are carried out by the Department of Forest Environment and Climate Change of the State Government for compensating the loss of forest and ecosystem services due to diversion of forest land for non-forestry purposes by planting locally suitable plants species which improve the quality of forest, enrich biodiversity and enhance ecosystem services, beneficial to local tribal communities and their livelihood.
The Executive Committee and Steering Committees of State CAMPA Authorities have representation of non-official expert on tribal matters or tribal communities to safeguard the individual, community and tribal land rights under the provisions of the Schedule Tribes and other Traditional Forest Dwellers (Recognition of Forest Rights) Act, 2006.