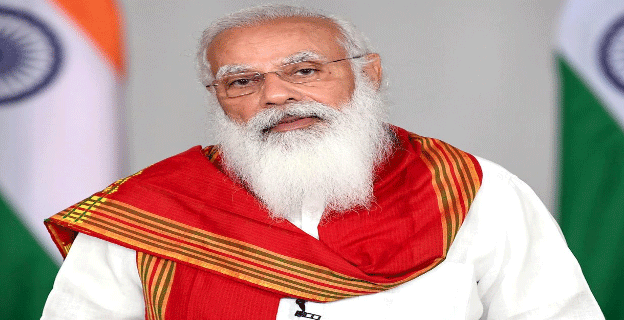 Bhubaneswar: As speculations are high over the reshuffle of the ministry at the centre, it is natural that the saffron leaders, particularly MPs harbor hopes to get a berth. Though Odisha's quota is saturated with two leaders becoming ministers in the Union Council of Ministers (UCM), hopes are alive as Dharmendra Pradhan represents Madhya Pradesh in the Upper House of the Parliament. Therefore, Odisha practically got only one seat in the UCM. Under such circumstances, the newly elected MPs from Odisha are buoyant as Prime Minister Narendra Modi could go for a reshuffle ahead of the Monsoon Session of the Parliament.
Of the 21 Lok Sabha seats in Odisha, BJP has won in eight seats despite a strong Naveen Patnaik factor. The saffron candidates almost swept the western region of the state, leaving no space for the ruling BJD. From just one seat in 2014 Lok Sabha polls, BJP won eight seats of which five are from western Odisha. BJP candidates were elected in Bargarh, Bolangir, Bhubaneswar, Balasore, Sundergarh, Sambalpur, Kalahandi and Mayurbbhanj. This apart, BJP has only one Rajya Sabha MP, Ashiwini Vaishvaw, a former District Magistrate of Cuttack. Therefore, of the nine MPs, the western Odisha has a majority with 5 seats.
This apart, people also count as probable BJP's national vice-president Baijayant Panda, who has been a four-time MP. As soon as he joined the BJP after a tiff with Naveen, Mr.Panda was directly given the post of vice-president which indicated his proximity to BJP leadership. Supporters of Mr.Panda also hope that their leader could be called for the oath taking for his performance in the recently concluded Assam Assembly elections. His family operates the state's largest television channel. However, the political pundits do not expect Panda getting a berth because he is yet to become an MP. He may come to the RS from Assam.
When names are dropped on the probable new minister from Odisha, three names prominently come to the fore. They are Suresh Pujari from Bargarh, Aparajita Sarangi from Bhubaneswar and Ashiwini Vaishnaw from Rajya Sabha. Name of Sangeeta Kumari Singhdeo (Bolangir) also taken as she is the lone BJP woman MP from Western Odisha and has been elected to Lok Sabha four times. This apart, her husband K V Singhdeo is a dedicated saffron leader and working for the party for more than two and half a decade. Interestingly, Mayurbhanj MP Bishwesar Tudu is also in the reckoning. As coastal focus is there, powerful political forces are backing Mr.Tudu.
From among the probable names, the political pundits see a chance of Suresh Pujari because he hails from Western Odisha which has given five MPs to the party. He is the National Secretary of the party enjoying a mass following in the Koshali speaking areas. He has never got any government position ever and therefore, his inclusion in the Ministrywill satisfy many dedicated workers of the party.
Both Aparajita and Ashwini have become MPs having good track record in administration which is their plus points. Aparajita has set a new trend of politics in the state capital region by involving youths, women, slum dwellers, villagers and others. Her fighting spirit has kept Aparajita on the frontline. And her elevation could further strengthen the party's position in the coastal belt, particularly in Bhubaneswar and Puri Lok Sabha segments. This apart, Aparajita sacrificed around seven years of her high-profile IAS job and joined BJP and also successfully got elected from Bhubaneswar, hitherto considered as a string fort of BJD.
Aparajita's acceptance is growing slowly and steadily as a force to reckon with in the party. Her candidature as a Member of the Union Cabinet is being discussed among the saffron brigadeenthusiastically.
Ashiwini Vaishnaw, is the only leader who has been elected to the Rajya Sabha with the support of the BJD. This indicated his relationship with the Naveen Party, which could be utilized by Modi in future if the saffron party required support from outside of NDA for formation of the government after 2024 elections.
Ashiwni is also making serious efforts for connecting with people in the coastal zone. He is reportedly supporting various developmental activities. His rapport with BJP national leadership is well known and his management proficiency is taking the former mandarin to new heights including his performance as an intelligent lawmaker is being recognized in the national level. Therefore, Ashwini stands a fair chance of becoming a Union Minister if anybody from Odisha is picked up by Mr.Modi. Similarly Mr.Tudu also stands in a better footing for a Ministerial Berth.
After a major setback in West Bengal, the neighboring Odisha is certainly in the focus of BJP. Way back in April 2017, when the saffron party organized its National Executive Meet here, national leadership had pinned great hope on political acumen of Dharmendra Pradhan, who termed Odisha as the "New Laboratory" of pro-poor schemes of Prime Minister Narendra Modi, and was eyeing to wrest power from BJD Government in 2019.
The 2019 elections and several bye-elections held in Odisha have lowered the hopes and spirits of saffron brigade, which failed to gain strong foothold in the terrain of Naveen Patnaik, reigning supreme since 2000.
On the other hand, BJD Supremo Naveen Patnaik seems happy over the development as state BJP leaders are left demoralized as the party, which became the main opposition party in Odisha replacing Congress, is not able to raise its bar among the masses.
In this backdrop, there is a growing buzz about possible inclusion of an Odisha leader in theMinistry. Reportedly, a series of high-level meetings prompted buzz of a rejig in the Union Cabinet.
Keeping in view two dozen vacancies in the Council of Ministers and the possibility of some non-performing ministers likely to be dropped, the Prime Minister himself took a detailed review of various ministries.
While taking a new face in the Ministry, Modi may consider on different factors like region, ability of the leader to take people with them, drive to do work with people, age of the leader and above all whether acceptable to all groups within the party.
Only time will tell whether Mr.Modi chooses anyone from Odisha or not. If at all he does, who will be the lucky one?