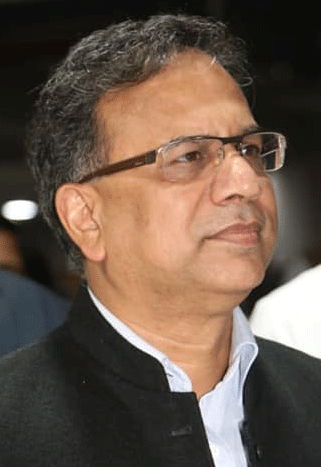 Bhubaneswar: While the Global Economy is projected to grow at 6 Percent, the Economy in Odisha is projected to grow by about 9.5 Percent in 2021-22.

Latest Report on Economic Outlook prepared by State Government reveals that the State Economy is gradually recovering from contraction in the Fiscal Year ended in March 2021.
Team Finance led by Vishal Dev, Principal Secretary Finance, while preparing revised estimates for 2021-22 and budget estimates for 2022-23 is taking these aspects into consideration, said an official in Department of Finance.
While the severe Second Wave of COVID-19 Pandemic has affected the manufacturing and service sector in the State, economy is projected to grow by about 9.5 Percent in 2021-22.
However it is expected to register growth of about 9 Percent during 2022-23, points out the Economic Outlook Report.
IMF has projected India's economy to grow around 9.5 Percent during 2021-22 and it has projected that the country will have lesser growth during 2022-23 with a 8.5 Percent rate.
While the recovery in 2021-22 is projected to be slower than anticipated earlier owning to the impact of second wave and threat of subsequent waves of the Pandemic.
However, Odisha Economy will grow by about 9.5 Percent in 2021-22 and it is expected to register a growth of about 9 Percent during 2022-23.
In fact the State has been fighting the Pandemic since March 2020 with an objective of saving life and livelihood of the people, officials say.
State Government has set strategic priorities for the next five years and the priorities of the State Government in the Medium Term still remains to achieve Sustainable Development Goals (SDG)s.
These are to be achieved through faster reduction of poverty, increasing farmers' income by crop diversification, direct benefit transfer, providing piped drinking water to all, making available quality affordable health care, enabling quality education and skill development and by providing quality physical infrastructure for improving economic activities.
State Government is in a Mission Mode to empower women in every sphere of economic activities, modernize the health facilities at Primary Health Center (PHC) level and building world class tertiary healthcare facilities in the State.
State Government is planning Information Technology (IT) enabled platforms in Primary Education Institutes at the village level, so that the State could achieve an inclusive growth.
In fact there is optimism in the resource outlook during Financial Year 2021-22 both at national and sub-national level owing to the recovery of the economy from contraction during 2020-21.
State Government has been consistently monitoring the revenue collection with a specific focus on arrear revenue, which is yielding positive results.
The efforts of the State Government in the Mining Sector have substantially enhanced overall collection of State's Own Tax and Own Non Tax Revenue so far compared to previous year.
While receipt of Share Tax and Grant In Aid from Centre has declined as compared to 2020-21, State's Own Tax and Non Tax Revenues are expected to register moderate growth in Financial Year 2022-23, officials estimate.
Considering all the factors, the spending is expected to increase by about 17 Percent in Financial Year of 2022-23 over current year's revised estimate, officials say.