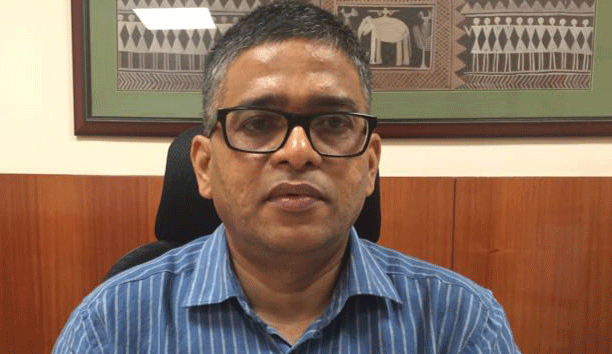 Bhubaneswar: Odisha has crossed 50 Lakh Mark on Vaccination Program and plans to cover more areas with determination in all the 30 Districts.
Total sessions planned for tomorrow will be 1021 out of 1500 sessions set up by the State Government.
ACS Health & Family Welfare Pradipta Kumar Mohapatra reviewed Vaccination Management Program on 18 April, which reveals that as on date Odisha has covered 50,10,488 beneficiaries till date.
Total vaccinated till date have crossed 50 lakh out of which 45 years & above taken 1st Dose are 38,25,953 and similar age group having second dose are 2,46,275.
COVID-19 Vaccination Report on 18April, reveals that there were only 442 sessions of which 61 are Covaxin and 52,041 beneficiaries were vaccinated.
Imagine, Odisha planned to vaccinate 3 Lakh per day and due to acute shortage of vaccines less than 60,000 beneficiaries are covered in a day.
As on 18April, Health Care Worker (HCW) vaccinated with1st dose are 215, HCW vaccinated with 2nd dose 247 were covered.
Front Line Worker (FLW) vaccinated with1st dose are 507 and FLW vaccinated with 2nd dose are 301.
Age 45 years & above with1st Dose are 37,241 and Age 45 years & above with 2nd dose are 13,530.
So far Cumulative coverage is concerned HCW with1st dose are 3,20,087 HCW with 2nd dose were 2,67,527 and FLW with 1st dose 1, 97,021, FLW with 2nd dose are 1,53,625.