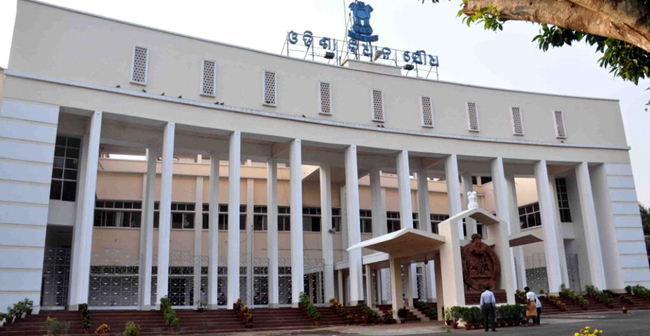 Odisha has been able to attract new investments across multiple sectors and has approved worth over Rs.1.20 lakh crore of investment proposals during prevailing COVID-19 Pandemic.
Governor Prof. Ganeshi Lal has said in his Address to Odisha House that that the State is fast emerging as the 'Manufacturing Hub' of Eastern India and the State Government has formulated and implemented progressive policies and developed state-of-the-art infrastructure to facilitate ease of doing business and bring in a facilitative environment for industrial development in the State.
At the same time, projects have been grounded in diverse sectors ranging from healthcare, renewable energy, downstream to steel & aluminium, IT and food processing.
For the promotion of micro, small and medium industries, IDCO has developed 117 Industrial Estates/areas in strategic locations of the State.
State Government is taking steps to modernize and expand 10 existing Industrial Estates in the first phase and to establish 5 best-inclass New Industrial Clusters in the coming five years under Vision2025.
Odisha Government has undertaken the Start-up Odisha Initiative with the launch of the Start-up Odisha Policy and Start-up Odisha Portal. Odisha has been consistently recognized as a "Top performer" and "Leader" State among all States in Start-up ranking in 2018 and 2019 respectively, by the Department for Promotion of Industry and Internal Trade, Ministry of Commerce and Industry, Government of India.
State Government has announced a Special COVID Package of around ₹289 crore to support MSMEs during COVID-19 which includes Interest Subvention to 1.76 lakh units assisted under Emergency Credit Line Guarantee Scheme.
It announced grants towards promoter's contribution of 5% of the project cost to 4,359 micro-enterprises under Prime Minister 14 Employment Generation Program.
Provision was made for ₹100 crore to enterprises with integration of COVID-19 Assistance Package, top-up subsidy of 15% of the project cost to Food Processing Enterprises under Prime Minister's Formalization of Micro Food Processing Enterprises.
reimbursement of State GST to 175 MSMEs and waiver of Annual Maintenance Charge payable to IDCO benefitting 5,000 MSMEs in Industrial Estates/Areas.
Odisha has a rich tradition of handlooms and cottage industries in the State. During 2020-21, ₹52 crore has been provided for the development of the Handlooms sector.
State Government has provided interest-free loans to leading marketing organizations of the State, Utkalika and Boyanika to provide sustainable employment to Handloom weavers during COVID-19 pandemic.
MoUs have been signed with Flipkart and AJIO for providing market access to the artisans to market their products online globally.
The tourism and hospitality sector in Odisha has huge employment potential and it contributes substantially to the State economy. It directly employs about 1.2 lakh persons and the allied sectors under the organized segment employ approximately 3 lakh persons.
Total employment including the unorganized sector associated with tourism has been estimated at 10 lakh persons.
State Government has undertaken a plethora of initiatives to boost tourism in the State including the formulation of a new Tourism Policy, infrastructure development in and around major tourist destinations, Eco-Retreats at Konark, Bhitarkanika National Park, Daringbadi Hill Station, Hirakud Reservoir, Konark's Ramchandi Beach and Satkosia Tiger Reserve and Ecotourism Camps at Satkosia & Similipal.
State Government has ensured the development of an extensive Road Network to provide freight corridors for industries, deliver basic goods and services in time and improve the living condition of rural people in inaccessible areas.
Along with Integrated Development of Heritage and Monuments at Tourist Destinations, steps are being taken to preserve, revitalise and develop the heritage sites across the State