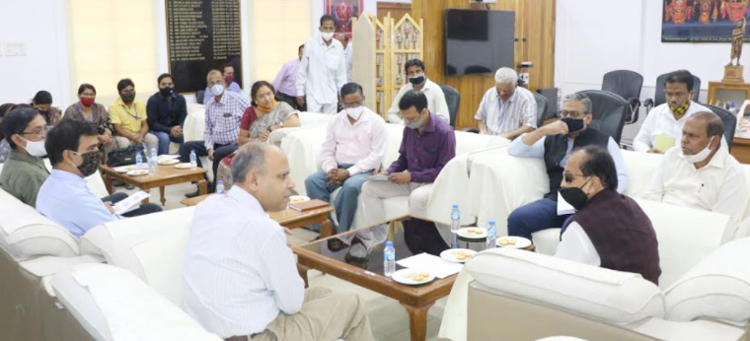 Bhubaneswar: The Odisha Legislative Assembly is set to go paperless following the model of the e-Vidhan Sabha.

Speaker OLA Surjya Narayan Patro said the Odisha Legislative Assembly will be upgraded to e-Vidhan Sabha in forth coming Budget Session.
Mr.Patro held a high level meeting here on 11 February to review the progress of e-Vidhan Sabha.
Beginning from the Governor's Address to Budget Presentation, Un Starred Questions and proceedings of Assembly will be through National eVidhan Application (NeVA).
Odisha Legislative Assembly Secretary Dasarathi Satapathy presented details on eVidhan Sabha.
Principal Secretary Finance Ashok Kumar Meena attended the meeting and it was decided to operate entire proceedings on NeVA.

Mr.Meena advised for utilizing Mobile App of NeVA for the purpose, said sources.
Principal Secretary Electronics and Information Technology Manoj Kumar Mishra was also present during discussion.

While Budget Session begins on 18 February the Annual Budget-2021-22 will be presented in Assembly on 22 February.
e-Vidhan Sabha is a concept and under that concept, there will not be any hard file. Everything will be done online. e-Vidhan Sabha is working in some of the States.
With adoption of the process the State Government will be able to save lakhs of rupees and through this process not only the trees will be saved but this is a fast process to get done with the Assembly works.
No paper will be required so it is an economical means of working, Mr.Patro said.
A Technical Team of NeVA will be present in the OLA to conduct the eVidhan Sabha, said sources.