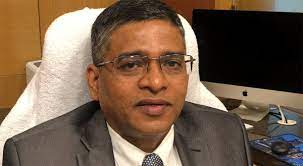 Bhubaneswar: The Odisha Government on Monday urged the Centre to immediately supply at least 6 lakh doses of Covishield vaccine for ensuring smooth and unbroken inoculation drive in the month of June.
Health and Family Welfare, Additional Chief Secretary, PK Mohapatra writes to the Union Health Ministry, about the need for immediate supply of Covishield vaccine to the State to ensure smooth conduct of the vaccination drives.
Since 21st June, Odisha is vaccinating an average of 3 lakh citizens per day.
As per allocation for June (2nd fortnight), the State has received 13,78,310 doses of Covishield which has been distributed to all districts.
"As of today, we have stock of 3.5 lakh doses of Covishield, which will be utilised within two days. Thus from Tuesday onwards, there will be stock out of Covishield in the State," Mr.Mohapatra said in his message to Centre.
For July 2021, the Centre has indicated an allocation of 25.31 lakh, but the delivery schedule is yet to be received. In this situation, it will not be possible to conduct sessions in the State after Tuesday, he said.
Therefore, the ACS urged the Health Ministry to allocate an additional 6 lakh doses of Covishield to Odisha for the month of June to manage sessions in the State smoothly.
Meanwhile, the State has reported 3,319 new positive cases on Monday taking the total caseload to 9,03,789, of which, 1,896 are quarantine cases while the rest 1,423 local contact cases. A total of 66109 samples were tested in the state yesterday. The Test Positivity Ratio (TPR) for the day stood at 5.02 percent.
As per a data shared by the I&PR Department, Cuttack reported the highest 566 cases, followed by Khordha district, which included the capital Bhubaneswar, reported 440 cases and Balasore (397). Lowest 4 cases reported from each of Deogarh and Nuapada districts.
However, the fatalities remained high in the State with the reporting of 43 death cases today. So far 3,930 persons have died due to the virus in the State.