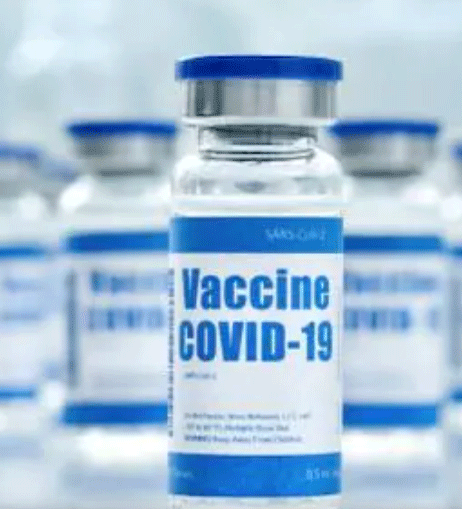 Bhubaneswar: The State Government has achieved another milestone in the ongoing COVID-19 vaccination drive by administering over 4 crore doses of vaccines since 16 January, 2021. 
"Happy to share that Odisha has crossed a new milestone by completing 4 crore #COVID19Vaccination. All thanks to the combined efforts of the Health team and the people of #Odisha," the Health and Family Welfare Department said in a tweet on Friday.
As per the data available in the COWIN portal, as many as 4,00,44,233 doses have been inoculated in Odisha till Friday evening. While 2,67,14,868 people in the State have received their first dose and 1,33,29,365 have been fully vaccinated.
Moreover, 2,22,25,462 people in the age group of 18-44 years have received the jab till now while 1,08,77,902 in the 45-60 age group and 69,40,869 beneficiaries aged above 60 years have also got the jabs.
Ganjam district has administered the highest 41,00,272 doses followed by Khurda (36,82,891), Cuttack (23,42,154), Balsore (20,47,216), Mayurbhanj (18,72,035), Puri (17,06,860), Sundergarh (16,96,838), Jajpur (16,01,054), Keonjhar (15,78,633), Bhadrak (14,83,853), Bolangir (13,79,063), Koraput (13,73,922), Kendrapara (13,51,878) and Kalahandi (13,24,778).
Similarly, 12,53,040 doses of the Covid-19 vaccines have been inoculated in Bargarh district, 12,45,213 in Sambalpur, 11,48,484 in Angul, 10,87,039 in Dhenkanal, 10,18,064 in Jagatsinghpur, 9,29,516 in Nabarangpur, 8,81,070 in Nayagarh, 7,84,820 in Rayagada, 6,78,746 in Sonepur, 6,25,578 in Jharsuguda, 5,86,694 in Malkangiri, 5,84,864 in Kandhamal and 5,68,444 in Nuapada.
The below 5 lakh doses administered by three districts are—Gajapati (4,28,668), Boudh (3,79,152) and Deogarh (3,03,394).
The vaccines have been administered at 2,088 Vaccination Centres across the State, of which 2,055 are Government facilities and 33 private hospitals.