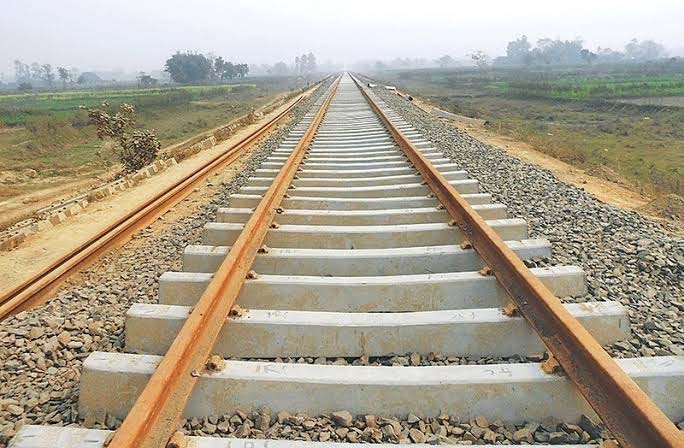 New Delhi: The Centre is yet to sanction the proposed project for extension of Nuapada-Gunupur railway line upto Therubali (79.15 km), Union Minister for Railways Ashwini Vaishnaw informed in Lok Sabha.
He said the project was included in the Budget 2017-18 subject to requisite approvals. The Government of Odisha was requested to share 50 per cent cost of construction and to provide land free of cost. However, the State Government has agreed only for providing land free of cost, Mr.Vaishnaw said.
A Detailed Project Report (DPR) of the project has been prepared. As per the DPR, the approximate cost of the project is Rs 1398 crore, he said.
"The DPR of the project has been taken up for firming up the results thereon. At present, the project is not sanctioned, as such, no time line can be fixed for making it operational," the Minister said in his written reply.
On setting up of a new Railway Division with its headquarters at Rayagada, he said Chief Transportation Planning Manager, East Coast Railway (ECoR), Bhubaneswar was nominated as nodal officer from ECoR to undertake planning and preparatory work for setting up and operationalization of new Rayagada Division.
A DPR has been prepared and submitted by the ECoR and an umbrella work titled "Creation of new South Coast Railway Zone and new Rayagada Division in East Coast Railway" has been included in Budget 2020-21 under capital expenditure at an estimated cost of Rs 170 crore, he said.
As per sources, for the past five decades, Rayagada district people have been demanding a railway line from Gunpur to Therubali. The proposed railway line is likely to pass through Kujendri, Penakam, Deula, Ramanaguda and Bankali.
Eight mega bridges, 113 small bridges, one over-bridge and 56 level crossings will be constructed under Gunupur-Therubali railway line. For all these 559-hectare more land is required, sources said.
The project will help boost the revenue of the region. The railway line will help in the all-round economic growth and a distance of at least 150 km will be reduced from Damanjodi to Angul to Bhubaneswar.