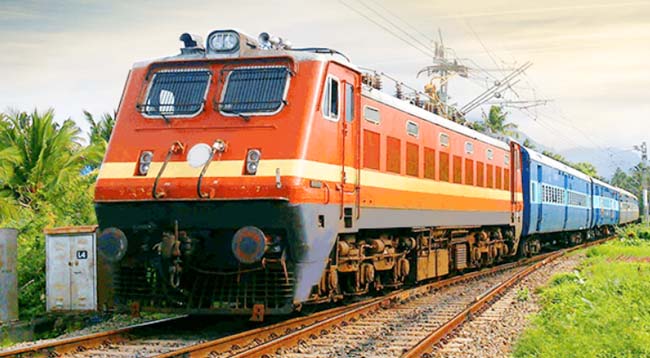 Bhubaneswar: To improve cargo movement between the western and southern coasts, the Network Planning Group (NPG) has examined the project on the addition of a third line in the balance section between Bhadrak and Vizianagaram under the East Coast Railways.
As this region acts as backbone infrastructure for the ports on the eastern coast, the proposed railway line connects three non-major ports –Gopalpur, Dhamra in Odisha and the upcoming Bhavanapadu in Andhra Pradesh.
It also aims to connect two other major ports –Paradip in Odisha and Visakhapatnam in Andhra Pradesh, said official sources.
The project will also directly facilitate movement to goods sheds at Khurda, Jagannathpur, and Srikakulam which are points of multi-modal logistics, and also shift the major road cargo movement to rail.
The proposed project will decongest the stretch on the section of Howrah- Chennai railway route and enhance the modal share of railways as this stretch is dedicated to freight movement.
NPG is constituted under the institutional framework of PM Gati Shakti National Master Plan' has examined and recommended 3 important railway projects.
Chaired by the Special Secretary of DPIIT, NPG includes the head of Planning Divisions of the infrastructure Ministries such as Railways, MoRTH, Power, MoPNG, MIRE, DoT, MoCA, MoPSW with special representative from NITI Aayog and MoEF & CC.
The NPG also examined the project related to doubling of railway lines between Aurangabad and Ankai in the State of Maharashtra.
This will provide an alternate route to reach to the long destinations like Mumbai, New Delhi, Amritsar from Bangalore, Hyderabad, Nizamabad etc.
To ensure improved wagon turnaround time and better punctuality of passenger trains, the NPG evaluated the project to add 3rd and 4th Railway lines in the Sonnagar Andal route falling in the states of Bihar, Jharkhand and West Bengal.
The Special Secretary underlined the importance of these high impact projects as they are crucial for port connectivity in the region.
All 3 projects were evaluated by the NPG and recommended for implementation with certain suggestions to address last-mile connectivity and achieve the right