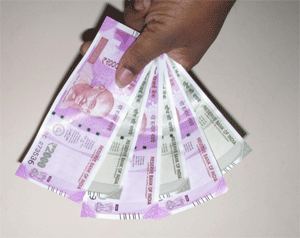 Bhubaneswar: Banking sector officials are a worried lot due to the alarming rate of increase in non-performing assets (NPA) in the State.
The NPAs have risen to about Rs 1000 crore within three months as far as Odisha is concerned.
While the total NPA, as on December 31, 2020 was Rs.10,199.77 crore, it went up to Rs.11,339.37 crore by March 31,2021, senior officials in State Level Bankers' Committee (SLBC) revealed.
The NPA percentage of the State as on March 31, 2021 is 6.22 which is at much higher side and alarming.
There is a rise in NPA percentage of Odisha as compared to the quarter ending December 2020 where the NPA was 5.87PC.
Banks in the State have been advised to stimulate the recovery measures to curtail down the growing in NPAs with the help of State Government machinery.
Proper monitoring and handholding support is also required to restrict fresh slippages with the help of State Government machinery.
Increase in the advance portfolio by extending more priority sector credit in the State.
For PMEGP / NULM/ NRLM / SHG, the NPA Percentage was too high. The Banks are facing problem to recycle the funds owing to non-repayment of loans, mounting overdue and rising NPA Percentage.
Recently, in SLBC meeting these issues were taken up and it was decided that the Banks and Government Departments have to make joint efforts with specific strategies to improve the recovery performance for better recycling of funds.
As per Section 14 of the SARFAESI Act banks require the support from District Magistrates (DM) for attachment of property and quick enforcement of the Act.
Huge applications are pending for DM permission and assistance for taking physical possession of charged assets under the Act.
It is reported that 508 numbers of applications involving Rs.374.70 crore of different banks for attachment of property under section 14 of SARFAESI Act are pending with District Magistrates.
All Lead District Managers were advised to bring pending SARFAESI applications issues with District Magistrates.
They have been asked to critically review the position of pending cases in every District Coordination Committee (DCC) meetings and pursue the matter with the District Authorities for immediate disposal of the same as the number of pending SARFAESI applications is gradually increasing, said sources.