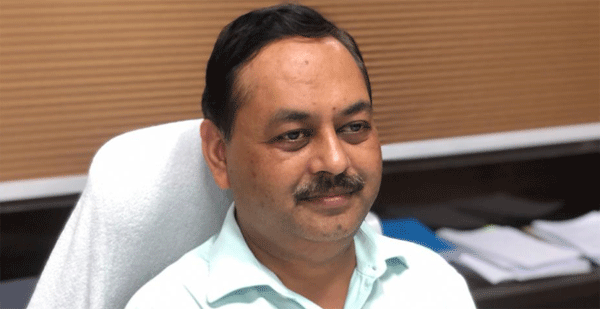 Bhubaneswar: The Election Commission of India (ECI) on Wednesday issued formal notification for election to the next President of India.
Chief Electoral Officer (CEO) SK Lohani has republished three notifications of the ECI to elect the successor of Ram Nath Kovind.
As per the notifications, the nominations can be filed till June 29 while scrutiny of papers will be done on next day (June 30). July 2 (Saturday) set as the last date for the withdrawal of candidatures.
The election will be held on July 18 (Monday) here at Room No. 54 (1st Floor), Odisha Legislative Assembly.
The elected Members of both Houses of Parliament would cast their votes at Room No. 63, 1st Floor, Parliament House, New Delhi.
Normally, MPs are expected to cast their votes at New Delhi and members of all respective State Legislative Assemblies at the concerned place of poll.
However, on account of any exigency for special circumstances, the Members of Parliament can vote in any of the places of polling in any State/Delhi/Puducherry.
Similarly, any MLA desirous of voting at Parliament, New Delhi or at any other Legislative Assemblies instead of his/her concerned place of poll, can also do so.
Counting for the poll will take place in the national capital on July 21, after all ballots from states are brought to Delhi. A total number of electors for the election will be 4,809, comprising 776 MPs and 4,033 MLAs.
Mr.Kovind's term ends on July 24 and an election for the next president has to be held before that day.
With the EC setting the ball rolling, all eyes are now on who will be the BJP's choice for the top constitutional post as the party with the support of its allies has a clear advantage. Though the BJP and its allies in the NDA have fewer MLAs than they had during the 2017 presidential polls, their numbers of MPs have gone up since.
A BJP leader said the ruling NDA already has close to 50 per cent of votes in the electoral college. The alliance is hopeful of getting support from independent regional parties like the ruling YSRCP in Andhra Pradesh and the incumbent BJD in Odisha. The BJP is also counting on support from AIADMK, its ally in the last Tamil Nadu assembly polls.
Despite not having numbers on its side, the Opposition is likely to put up a joint candidate for the election and consultations in this regard have already begun.
Leader of Opposition in Rajya Sabha Mallikarjun Kharge has reached out to leaders of some opposition parties and sought their views for a joint opposition candidate who can be fielded.
Some opposition parties are of the view that they should not give a walkover to the ruling dispensation but put up a fight, the sources said.