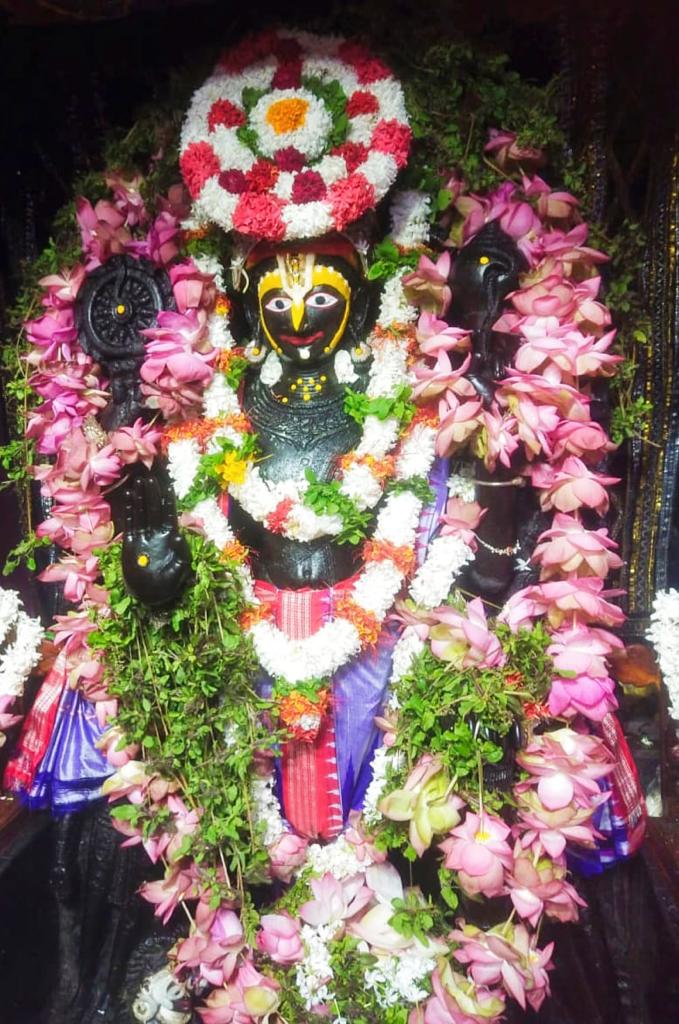 Puri: Special arrangements have been made at Alarnath temple in Brahmagiri for devotees as Srimandir has been closed down for the devotees following Debasnan Purnima.
Shree Jagannath and his siblings Lord Balabhadra and Devi Subhadra in Srimandir, Puri are now down with fever and in Anasar Ghar (sick room). They have become ill after the ceremonial bath with 108 pots of holy water on Devasnana Purnima on Tuesday.
Thousands of devotees are now visiting the Alarnath temple to have darshan of Lords. The Puri police have made special security and traffic arrangements in and around the temple for devotees.
As per the tradition, the doors of the temple were opened at 3.30 AM and rituals like 'Mangala Alati', 'Tadapa Lagi', 'Abakasha Besha' were performed. And public darshan started from about 5.30 AM.
Similarly, timetables for rituals like 'Khiri Bhog', 'Sandhya Alati and Dhupa, Bada Singhara Besha and Dhupa and Pahada have been fixed at the temple.
Legend has said that the darshan of Lord Alarnath in the attire of Lord Narayan during the Anasara period is equal to the darshan of Lord Jagannath.
Along with Lord Alarnath, the devotees will also have the darshan of Lord Ananta Basudev in place of Lord Balabhadra and Devi Bhubaneswari in place of Devi Subhadra.
Besides, the idols of Lord Dolagobinda, Lord Nrusingha, Lord Madanmohan, Lord Rama, Lord Krishna, Goddess Bhudevi, Goddess Sridevi and the 10 incarnations of Lord Vishnu are also being worshipped at the Alarnath Peeth.
On the other hand, the secret rituals (Gupta Niti) to treat the ailing deities at Srimandir have started from Wednesday. The deities' special treatment is underway at the 'Anasara Ghar'.
As the three deities have left the Ratna Simhasana inside the sanctum sanctorum of the main temple, the sevayats will worship the replica of the deities made of pati (made of bamboo) on the Ratna Simhasana till the Nabajoubana Darshan of the Lords.