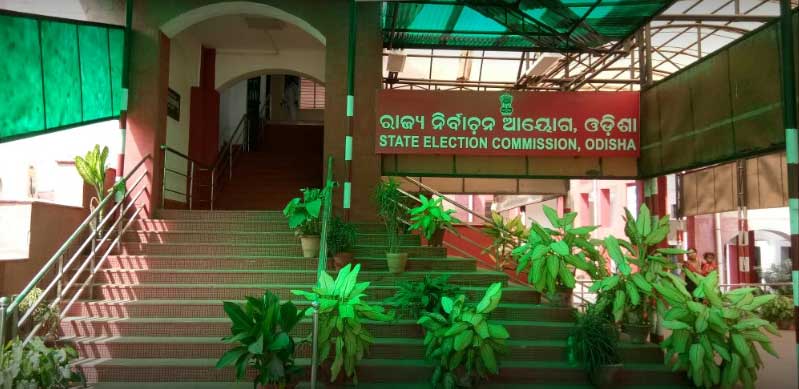 Bhubaneswar: Filing of nomination papers for election of various posts in 109 Urban Local Bodies (ULBs) has started in the State on Wednesday.
Candidates and their proposers have been seen buying nomination forms in the office of Electoral Officer (EO) in Bhubaneswar and other places. Special arrangements have been made in the offices for this purpose. The interested candidates can file their nominations till March 7.
The nominations are being sold for the post of Mayor and Corporators in three Municipal Corporations, Bhubaneswar, Cuttack and Berhampur while the nomination for Chairperson and Councillors are available at the EO office in 47 Municipalities, 59 Notified Area Councils (NACs).
Scrutiny of the papers will be done on March 9 and the last date for withdrawal of nominations is March 14 (excluding government holiday). The election will be held on March 24 and the result will be declared on March 26.
This time there will be a direct election for the post of Mayor and Chairperson. So the indirect election for the post of Deputy Mayor and Vice-Chairperson will be conducted on April 8 and April 7, respectively.
The Model Code of Conduct issued by the Commission will remain in force till March 26.
The tenure of maximum ULBs in Odisha ended in September 2018 while the tenure of Hindol and Attabira NACs has not been completed so far. The newly constituted NACs at Remuna, Chandbali, Dhamnagar and Bijepur will go for election for the first time.
Over 41 lakh voters are eligible to cast their votes in the Urban Elections. About 27 lakh voters, 3,030 booths and 1731 wards are there in 106 Municipalities and NACs while there are 14.26 lakh voters, 168 wards and 1407 booths in three Corporations.